• Kilty Powers to 60m European Indoor Gold

Posted by:
Watch Athletics
Sunday, 08 March 2015
World indoor champion Richard Kilty stormed to a victory in the men's 60m final on the final day at the European Indoor championships in Prague.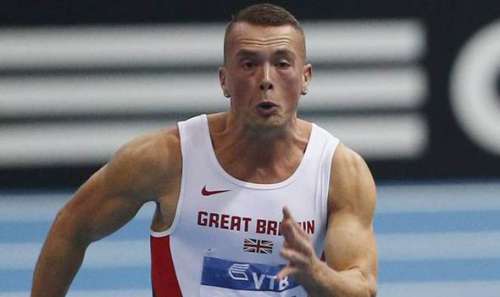 Kilty clocked 6.51sec beating Germany's Christian Blum and Julian Reus who clocked 6.58 and 6.60 respectively.
"My second gold medal indoors, now I am ready to show something outdoors too and I am working on it very hard," said the 25-year-old Kilty.
"Maybe there were some people who thought I was just lucky in Sopot (in 2014) but I am confident and this confirmed I am in a good shape."
The women's 60m final won double European outdoor champion Dafne Shippers of Netherlands, who posted a personal best mark of 7.05 seconds.
Dina Asher-Smith repeated the British record at 7.08 seconds and took silver ahead of Germany's Verena Sailer.
In the women's 800m race, Selina Buechel of Switzerland took a surprise win with a time of in 2:01.95. Buechel defeated Olympic bronze medalist Yekaterina Poistogova from Russia and defending European indoor champ Nataliya Lupu from Ukraine.
Marcin Lewandowski from Poland took gold in the men's 800m with a time of 1:46.67 ahead of Ireland's Mark English and Thijmen Kupers of the Netherlands.
Russia's Daniyil Tsyplakov took the top spot on the podium in the men's high jump. Italy's Silvano Chesani and Greece's Adonios Mastoras took silver and bronze respectively. All three athletes cleared the same height of 2.31m.
Local runner Jakub Holusa took home gold as he managed to beat Turkey's Ilham Tanui Ozbilen in thrilling finish in the 1500m race. Holusa posted a new national record of 3:37.68. Great Britain's Chris O'Hare was third.
The women's 1500m was won by world season leader Sifan Hassan, who comfortably ran 4:09.04.
Russia's Ilya Shkurenyov set a new world heptathlon world-leading 6 353 points as he won the gold. Germany's Arthur Abele of Germany and Dutch defending champion Eelco Sintnicolaas took silver and bronze.
Yekaterina Koneva posted a world-leading 14.69 metres in the triple jump. Second and third place took Gabriela Petrova from Bulgaria and Hanna Knyazyeva from Israel.
Women's pole vault title took Anzhelika Sidorova of Russia who managed to clear 4.80m ahead of Greece's Ekaterini Stefanidi and Sweden's Angelica Bengtsson.
The 4x400-metre relays went to Belgium men and French women.