World 800m record holder, David Rudisha, was confirmed for Sainsbury's Birmingham Grand Prix on June 7 the British Athletics posted today on its website.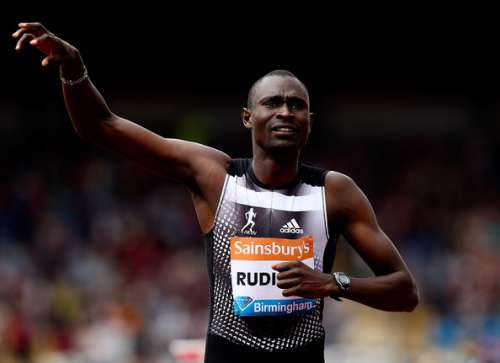 "I love competing in the UK and I can't wait to line up at the Sainsbury's Birmingham Grand Prix. I have good memories of winning over 600m in Birmingham last summer and of course setting the world record at the London 2012 Olympics. Hopefully I can repeat that sort of form against what I'm sure will be a very strong field in June." Rudisha said.
The 2012 Olympic champion's main goal this year will be to regain his world championship title from 2011 in Daegu. Rudisha ruled out from 2013 world championships in Moscow with a knee injury, but is now eager to get the world title back.
"I'm very keen to return again to the World Championships this summer and the race in Birmingham will be an important part of my preparation for Beijing."
Rudisha will start his 2015 season later this month in Australia when he will contest at the IAAF World Challenge meet in Sydney.