History's second fastest 1500m (3:26.34) runner, Bernard Lagat, will debut in 10KM road race in Manchester on May 5th and will shoot for Haile Gebrselassie's world masters record that stands at 28:00min.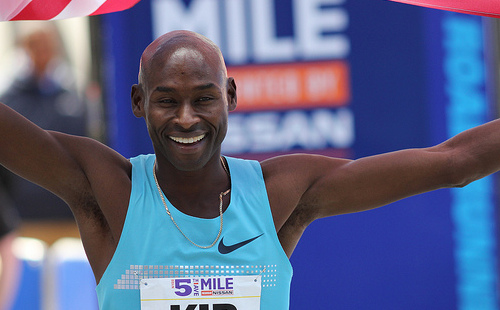 "That is a really quick time but it is good to shoot at something. I am going to train hard with my coach in Flagstaff, Arizona and I think I will shoot for that record. It is not going to be easy. It is like running two 14-minute 5km races back to back. That is something fast, but I will give it my best shot." said Lagat.
Last week the 40 year old Kenyan born American set world masters records in the 3000m in Metz (FRA) 7:37.71 and at the Millrose Games 4 weeks ago in New York he set a new age mile world record of 3:54.91.