World sprint champion, Usain Bolt, who faced a rare defeat in the 4x100m at last Saturdy's Gibson Relays in Kingston Jamaica, says that he is in better shape than last year, but there are still some areas he needs to improve.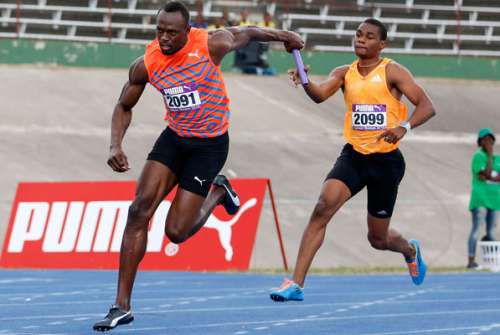 "I think I am getting there. I am not perfect yet. I am in better shape than last season, but I need a lot more work. My coach will now decide what else I need to focus on," he said.
On Saturday Bolt anchored his racers 4x100m team, but was unable to catch University of Tech Tyquendo Tracey who received the baton some 10 meters ahead of 6-time Olympic champion. Utech won the race in 38.23, while Bolt's Racers team finsihed in 38.29 seconds.
"I was happy with the result. It's always good to get back to the track to get some work in to see what it takes to get back on track. You always try to win every race, but what I got from it is that I need more leg power," said Bolt after the race.
"For me, I will just keep working hard, continue working like I always do and bounce back, and show the world that for me it's never over," Bolt concluded.