World's fastest man Usain Bolt told Daily Mail that he plans to end his career after the 2017 London world outdoor championships.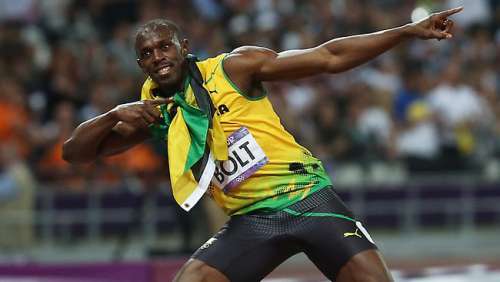 After winning three golds at the Moscow world championships in 2013 the 28-year-old Jamaican said that he would retire after the 2016 Rio Olympics.
"That was the initial plan (to sign off after Rio),"
"But my sponsor has asked me to go on for another year, to 2017 and London. But I'll be doing one event, the 100." Bolt told the Daily Mail.
"I've already discussed it with my coach. I can concentrate on that, and on retiring on a winning note."
Bolt owns the 100m and the 200m world records and has won 6 Olympics gold medals.
Bolt still hopes to break his world records and win 3 golds at the Beijing world championships in Beijing in August.
"If everything goes well this season, in my life anything is possible. If I can get myself in good shape, it should be wonderful this season," he added.