World record holder in 800m David Rudisha of Kenya will contest in two meets in Australia in March.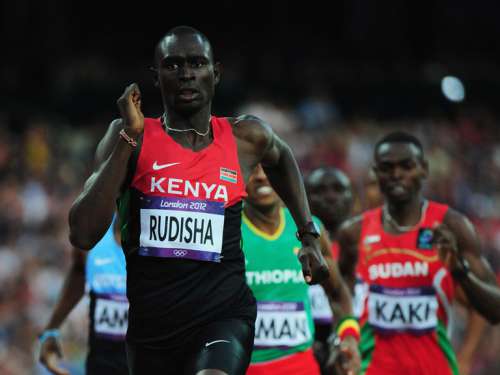 Rudisha, will compete at the Sydney track classic on March 14 and a week later the London Olympic gold medalist will race at the IAAF Melbourne World Challenge on March 21.
In previous years Rudisha would open his season on Australian soil. His best time in Australian meets is 1:43.15 that he achieved two years ago.
"I'm very pleased to be coming back to run in Sydney and Melbourne in March," Rudisha said in a statement.
"I've had some very good races at these meets in the past and I'm expecting some stiff competition this year."
"My trips to Australia are about training. It's a very good setup for me. The training environment is comfortable and there are plenty of great places to get some kilometres done." Rudisha added.
Running alongside the world record holder will be a good chance for the local 800m rising star Alex Rowe (22) to improve his personal best time.
"The opportunity to race against the best gives me the opportunity to bring the best out in myself. I'm excited for him to get here to run as fast as I can domestically," Rowe said.
"I believe that after my run in Canberra last weekend where I ran the 1:45 that I can definitely bring that time down in to the 1:44's. Once I am in that time zone then I guess the mark of 1:44.40 will be there at the back of my mind and hopefully I can post a time in or around the mark." Rowe concluded.