• Santos to Attempt World 600m Indoor Record

Posted by:
Tuesday, 10 February 2015
Olympic 400m silver medalist, Luguelin Santos, of Dominican Republic will try to break the world indoor 600m record on February 21 during the Canadian Indoor championships in Montreal.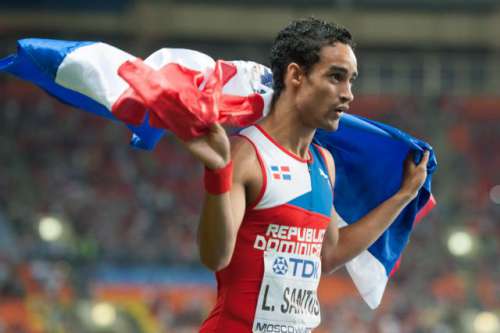 The world 600m indoor record belongs to Germany's Nico Motchebon who ran 1:15.12 during the 1999 indoor season.
Santos will face Great Britain's 2011 world 400m hurdle champion, Dai Green; USA's world indoor 400m bronze medalist Errol Nolan and Colombia's top 800m runner Rafith Rodriguez.