• Lagat Runs 7:48.33 and Breaks Masters 3000m World Record

Posted by:
Watch Athletics
Monday, 09 February 2015
World's one of the most decorated distance runners of all time Bernard Lagat set a new masters M 40 world record of 7:48.33 at the New Balance Indoor Grand Prix on Saturday, Feb 7.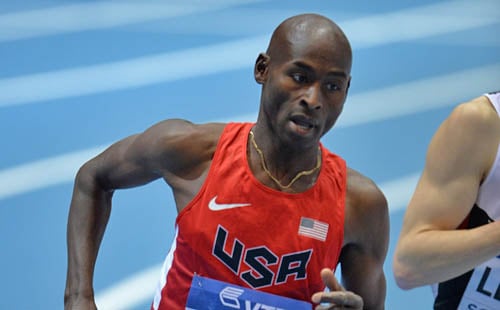 The 40-year-old Lagat finished second in the 3000m race behind Ethiopia's Dejen Gebremeskiel who clocked a winning time of 7:48.19.
The next race for Bernard Lagat will be Millrose Games on February 14 when he will try to lower M40 world record of 3;58.15 by Eammon Coghlan.
Also the 3 time world indoor 3000m champion Lagat plans to compete one more time at the USA national championships in Portland where he hopes to qualify for the 2015 World Championships in Beijing.