• Asafa Powell Added to 60m Field for This Weekend´s New Balace Indoor GP

Posted by:
Watch Athletics
Tuesday, 03 February 2015
Former world 100m record holder Asafa Powell has been added for the New Balance Indoor Grand Prix which will take place on Saturday, February 7.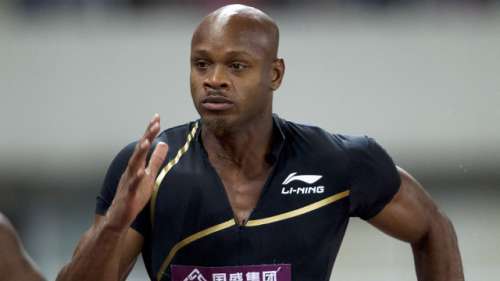 Powell will face America´s one of the top sprinters Ryan Bailey in the men's 60m.
The 32-year-old Powell holds personal best time in 60m of 6.50 seconds that he achieved in Birmingham in 2012. Powell holds a life time of 9.72 seconds best in 100m.
Another stars added to New Balance indoor Grand Prix are: olympic pole vault champion Jenn Suhr and Diamond League champion and former world 1500m champion Jenny Simpson.
Other world class distnace runners to line up on Saturday are: Ethiopia's Dejen Gebremeskel, Kenya's Sally Kipyego, Morocco's Abdelaati Iguider, New Zealand's Nick Willis and two US stars from different sides of the ever-stretching elite athlete age bracket; Mary Cain and Bernard Lagat.
In the men´s shot put will see a duel between World Indoor shot champion Ryan Whiting and Christian Cantwell. .
In the woimen´s long jump American athletes Chaunte Lowe and Tianna Bartoletta will also be in action.