• Steeplechase Champ Zaripova Faces Dope Ban
Olympic 3000m steeplechase champion, Yulia Zaripova, of Russia faces a doping ban and potential lose of her Olympic and world championship titles.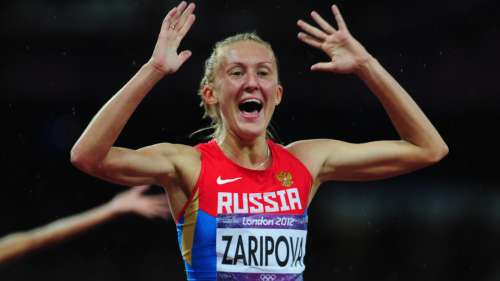 IAAF is investigating Zaripova under biological passport rules - (Zaripovas doping tests have shown a very high blood values which is an indicator that a doping have been used).
"The decision of Zaripova's case is expected soon," the IAAF spokesmen Chris Turner told AP. In case the athlete is banned she will loose the 2012 Olympic and 2011 world championships titles since the ban will be back-dated to 2009.
Last week the Russian Anti Doping Agency (RUSADA) banned five Russian race-walkers for doping. Among the five were Olympic and World champions and others who had made a podium in major championships.