World 60m hurdles record holder, Susanna Kallur, of Sweeden will return to action at the IAAF indoor meeting in Karlsruhe on January 31.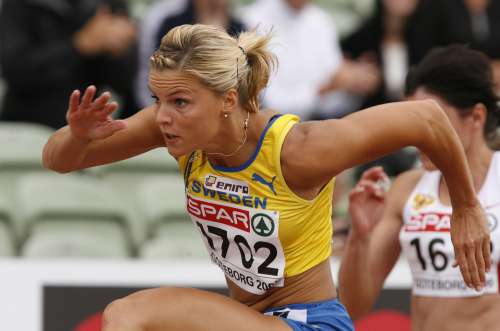 For Kallur the IAAF indoor permit meet In Karlsruhe will be the first major race since 2010. 
In the past few years  the 2006 world indoor bronze medalist suffered from injuries, but now she hopes she can get back to a shape to be able to medal in upcoming championships. 
"This is, perhaps, the last chance for a comeback," said Kallur
The 33-year-old Kallur in 2008 in Karlsruhe broke the world 60m hurdles indoor record by clocking 7.68 seconds . Kallur is the European 100m hurdle champion in 2006 and European 60m hurdle indoor champion in 2005 and 2007. She also won the world indoor championships bronze medal in 2007.