The University of Akron Junior Shawn Barber surpassed the Collegiate and Canadian indoor pole vault record as he cleared 19-3ft (5.87 meters) to win the Texas Expo Pole Vault contest on Saturday, December 3.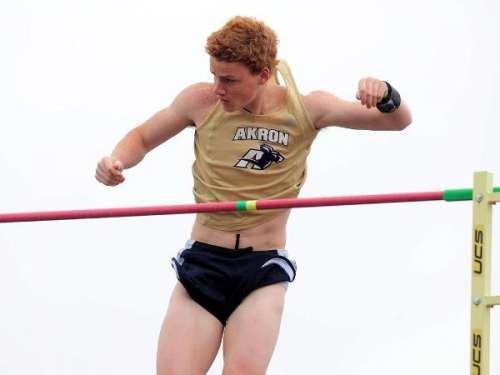 Barber bettered the previous collegiate record of 19-2 1/4 (5.85 meters) set by Jacob Davis of Texas on March 6, 1999 in Indianapolis, Ind.
Barber set his previous personal best mark and Canadian record of 18-10 1/4 (5.75 meters) at the NCAA Indoor Championships on March 15, 2014.
More likely Barbers record will not reach the NCAA record books because he competed as unattached, but it will count as a new Canadian record.
"Shawn had a great fall of training. This was a warm-up meet for the indoor season and was a great way to get ready for Pole Vault Convention. He will get pushed by three of the other best jumpers in the United States. This includes his rival Sam Kendricks, the USATF/NCAA Outdoor Champion, who was second down at the Texas Expo (18-9) to Barber. Kendricks does not like to lose, neither does Barber. Whenever those two get together amazing things happen. You do not want to miss this show." Said Akron head track and field coach Dennis Mitchellc.
-->