Kenya's Athletics Federation (AK) confirmed on Friday that marathon runner Rita Jeptoo's "B'' sample tested positive of banned substance.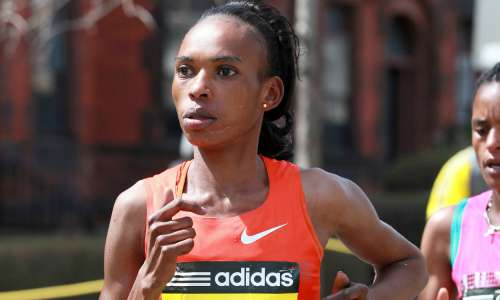 Jeptoo a two time Chicago marathon winner and a three time Boston marathon winner tested positive on September 25 in out of competition doping test in Kenya for EPO. The marathon runner then asked for a B sample to be tested to prove her innocence but the B sample turned adverse results.
Tests of the "B'' sample were conducted between Wednesday and Friday at the World Anti-Doping Agency lab in Lausanne, Athletics Kenya said. The federation said in a statement.
Rita Jeptoo, won this year's Boston and Chicago marathon and now risks being stripped all her titles and banned for two year-ban after her B sample tested positive for banned substance Erythropoietin (EPO). She could also loose her World Marathon Majors.
-->