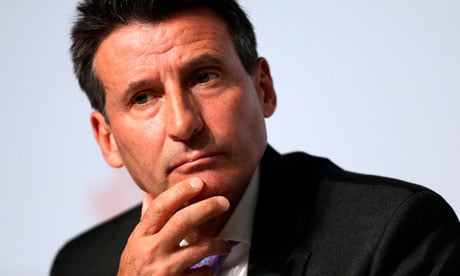 The current doping scandal involving track and field is as bad and damaging that when Ben Johnson and Marion Jones were stripped of Olympic gold medals, the IAAF vice president Sebastian Coe said on Sunday.
"In the 40 years I have been involved in athletics, there have been big moments - Ben Johnson, Marion Jones. This is up there." the former 800m world record holder told bbc sports on Sunday.
Last week the IAAF set up a team to investigate doping allegations by a German TV broadcaster WRD of a systematic doping cover up in Russia.
This week the treasurer of the IAAF Valentin Balakhnichev, and the son of the IAAF's president Lamine Diack have stepped down meanwhile corruption and doping allegations are investigated.
Britain's Telegraph newspaper reported that it has seen a long list of athletes involved in the scandal, among them there were names of track and field best know athletes. A Shocking number of 58 Russians and 25 Kenyans were on the list of those to have recorded suspicious blood samples and that were not investigated further. There were total of 225 athletes from 39 countries the Telegraph reported.
"It's been described as a bad week for athletics. I would go further, it's been a ghastly week."
"None of us should hide or shy away from that. We have to bring this tawdry, sorry episode and any of those allegations to a close as quickly as we can."
Ben Johnson was stripped of his 100m gold medal at the at the Seoul Olympics in 1988 for using banned substances. Marior Jones was stripped of five Olympic gold medals in 2007 after she admitted the use of banned substances through her career.
-->