The 2014 world athlete of the year and pole vault world record-holder, Renaud Lavillenie, will compete on February 14 at the Istaf-Indoor meeting in Berlin.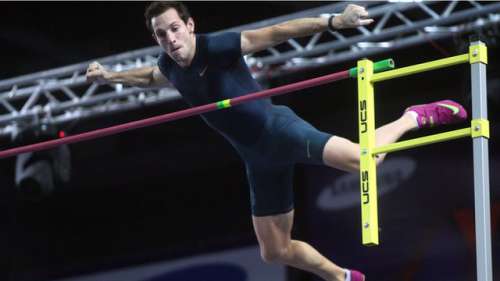 This year in February Lavillenie broke the 21-year-old Sergey Bubka's world record in the first attempt of 6.16m at the pole vault star meet in Donetsk Ukraine. In November the Frenchmen was voted the 2014 male athlete of the year by IAAF.
"We are very pleased with the commitment of Renaud Lavillenie. Cooperation with Sergey Bubka will also help us in conversations with other world-class pole vaulters. Of course, it also remains our goal, the best Germans begin to let in all disciplines against the best athletes from around the world." Said Meeting Director Martin Seeber.
The Istaf-Indoor will be held in Berlin's O2 Indoor Arena with a capacity to for 10,000 spectators.
Events at ISTAF Indoor Meet
60m Sprint / Men and women

60m hurdles / Men and women

Shot Put / Men

Pole vault / Men

Broad jump / Women

Discus / Mixed
-->