The two time 1500m Olympic champion and former 800m world record holder, Sebastian Coe, is to run the presidency of the track and field governing body IAAF.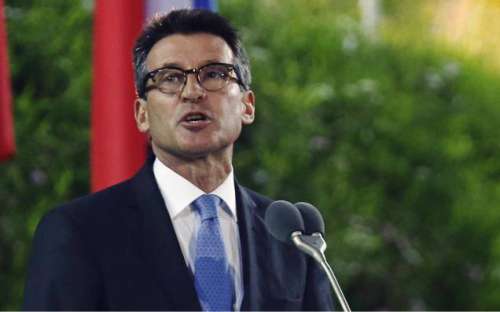 Sebastian Coe has been vice president for the IAAF since 2007.
The 58-year-old Coe, who was leading the organizing committee for the 2012 London Olympics, has become one of the most powerful man in the sports of track and field.
The current president 80-year-old Lamine Diack Senegal is resigning after 16 years of work at the IAAF.
It has been said that Coe's opponent for the presidency will be former pole vault world record holder and 1988 Olympic champion, Sergey Bubka, who has been also a vice president for the IAAF since 1999.
"I want us to have a renewed focus on engagement with young people and a real understanding of the global landscape that is shaping the next generation of athletes and fans," said Coe to bbc.com.
"If we are guided by these principles as we review and reform our sport then I am convinced that athletics can enter a new era with confidence and ensure a bright and exciting future." he concluded.
-->