The track and field governing body IAAF announced on Wednesday the Qualifying standards for the 2015 IAAF World Championship in Beijing, China.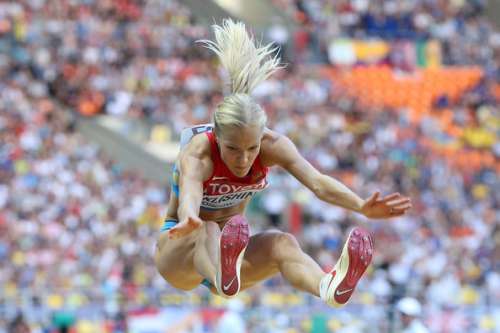 There is a new system introduced by through which "IAAF has established the ideal number of athletes (and relay teams) to start in each event of the championships and shall ensure that such ideal numbers are met through a qualification system which, essentially, combines entry standards (only one standard) and invitations based on rankings."
There are several different ways athletes can qualify for the 2015 Beijing world championships; A) By achieving the entry standard, B) by a finish at specific championships or competitions , C) by being the defending champion in Diamond league series - in case there are two athletes from the same country, only one will be selected through this rule, D) the remaining spots will be filled by the top ranked athletes in certain events.
The qualifying period opened on Jan. 1 for 10,000-meter run, marathon, race walk, relays and combined events. All other events opened up on Oct. 1. The deadline to hit these standards is Aug. 10, 2015.
For more information visit IAAF site IAAF.ORG

Entry standards
Women
Event
Men
11.33
100m
10.16
23.20
200m
20.50
52.00
400m
45.50
2:01.00
800m
1:46.00
4:06.50
4:25.20
1500m
Mile
3:36.20
3:53.30
15:20.00
5000m
13:23.00
32:00.00
10,000m
27:45.00
2:44:00
Marathon
2:18:00
9:44.00
3000m steeplechase
8:28.00
13.00
100/110m hurdles
13.47
56.20
400m hurdles
49.50
1.94
High jump
2.28
4.50
Pole vault
5.65
6.70
Long jump
8.10
14.20
Triple jump
16.90
17.75
Shot put
20.45
61.00
Discus
65.00
70.00
Hammer
76.00
61.00
Javelin
82.00
6075
Heptathlon*
-
-
Decathlon*
8075
1:36.00
20km race walk*
1:25:00
-
50km race walk*
4:06:00
Top 8 at IWR
+ 8 from top lists
4x100m relay
Top 8 at IWR
+ 8 from top lists
Top 8 at IWR
+ 8 from top lists
4x400m relay
Top 8 at IWR
+ 8 from top lists
*approved April 2014
-->