According to American site (runblogrun) Kenya's Rita Jeptoo has tested positive for doping before she won the Chicago marathon two weeks ago.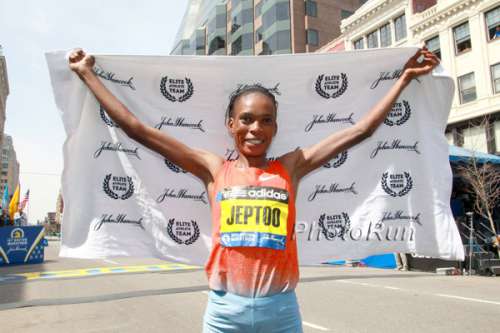 The site runblorun says that they have information from a trusted source that claims that the two time world champion tested positive at the end of a September for a banned substance in an out-of-competition testing in Kenya.
Under the World Anti-Doping Agency rules if such test has been performed the athlete has her to be tested for a B sample.
Kenyan track and field governing body Athletics Kenya says that they are aware of the reports online, but will wait until the official statement from IAAF will arrives.
"I'm aware of the online reports about Jeptoo but until IAAF and WADA inform us officially, we cannot comment on the matter since it is a very serious issue," AK said.

"We don't want to pre-empt anything and once we receive official communication, we shall address the issue."
Jeptoo two weeks ago won Chicago marathon and is leading World Marathon Majors with 100 points and the award ceremony where the prize money of $500,000 for winning WMM was scheduled for this Sunday in New York.
-->