World Indoor 400m champion Pavel Maslak of Czech Republic has resumed his training after overcoming hamstring injury.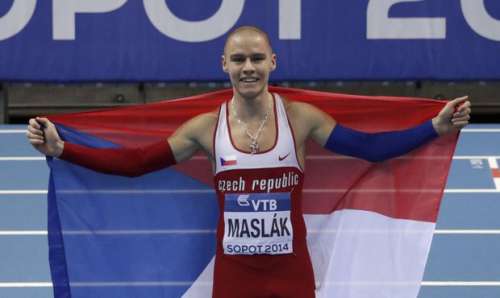 "I am back in training, with since already two weeks. Yes, I am going fully for indoors." Said 23 year old Maslak.
"If I manage to win gold again in front of the home crowd, it would be really great." He added.
"I do not even have one ticket, but I hope I will manage to get my parents there to watch. I believe that I will buy some tickets also for my friends. It would be a nice Christmas present for them."
A hamstring injury in May left Maslak without chances to defend his European title.
Maslak won his first major senior title in Helsinki in 2012 by taking the gold at the European outdoor championships. He continued to surprise the track and field world following year by adding the European Indoor 400m title. This year in March in Sopot Maslak won his first global indoor title in 400m.
-->