• Tilahun Regassa Takes a Surprise Win at Eindhoven Marathon in 2:06.20

Posted by:
Watch Athletics
Sunday, 12 October 2014
Tilahun Regassa of Ethiopia manged to brake away from the leading pack in the final stages to win the Eindhoven Marathon on Sunday, October 12.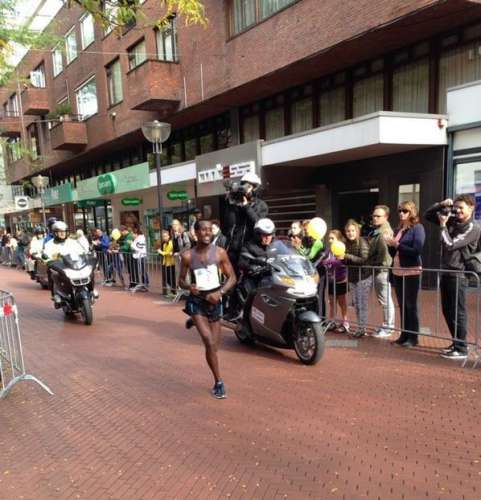 image source: https://twitter.com/marathonehv
Regassa won the Eindhoven marathon clocking a very solid 2:06.20. The 24-year-old Ethiopian on his way defeated pre-race favorite Kenyan Jonathan Maiyo who took second in 2:06:47, and another Kenyan Alfers Lagat who finished after 2:07:11 in third.
Full race results coming soon...