Rita Yeptoo will try to make history at the world's one of the greatest marathons - The Chicago Marathon, on Sunday, October 12.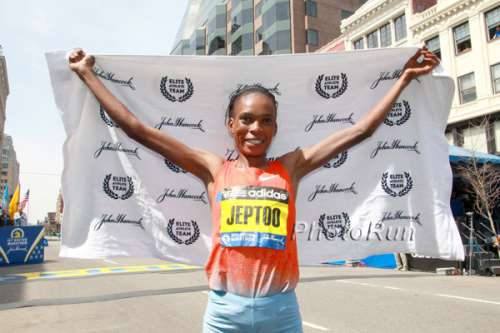 Defending champion Rita Jeptoo of Kenya will compete the Chicago marathon and will try to win her fourth straight World Marathon Majors and $500,000 prize. No other runner in history has accomplished four World Marathon Major titles in a row.
The 33-year-old Yeptoo won Boston marathon in 2013 and 2014 and as well she took last year's Chicago marathon title. To win the World Marathon Majors, she needs to finish in top 2 places, but Yeptoo's with no doubts will battle to defend the Chicago Marathon title.
If Yeptoo wins she will take home additional $100,000.
-->