Former Marathon World Record holder, Wilsin Kipsang, who saw his training partner Dennis Kimetto smash his record of 2:03:23 from the 2013 Berlin Marathon by 26 seconds on Sunday says that the new world record could fall within a year.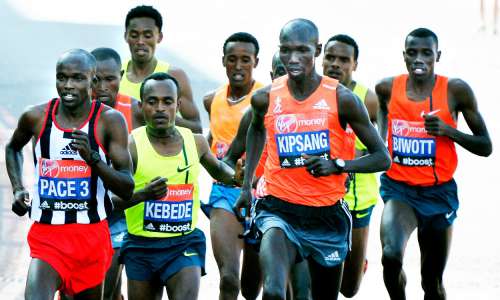 "I am happy for Kimetto but I won't be shocked if he is to better it himself or other Kenyans within one year," said Kipsang to nation.co.ke.
Kipsang who broke Patrick Makau's previous world record of 2:03:38 last year at the Berlin marathon will run the New York city marathon on November 2 and if he wins the race he will cash in 500,000$ for winning the IAAF World Marathon Major 2013/1014.
Image Source: LINK
-->