Usain Bolt Has Hopes to Break His Own World Record at Nex Year's World Championships in Beijing

Posted by:
Watch Athletics
Monday, 01 September 2014
World's fastest men, Usain Bolt, while visiting Beijng told in a press conference that he still has hopes to break his own world records.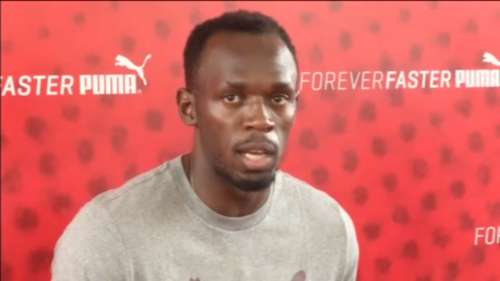 "I just want to come back here and duplicate what I did 6 years ago, I want to to do great things, break the records and enjoy the competition:" Said Bolt, who broke the 200m world record at the World Championships final in Bejing in 2008.
"It is impossible for me to forget what I did, It was one of my greatest experiences and it was the beginning for me."
"When it comes to my world records I don't know if it is going to happen, but I always go out there and try to run fast and do my best." Bolt added.
This season world record holder in 100m and 200m was sidelined by a foot injury and was able to race only three times. In Commonwealth games in August 3 Bolt helped Jamaica win 4x100m gold and two weeks later in Rio de Janeiro Bolt won the 100m on a specially built track built on the Copacabana beach. In August 23 in Warsaw he set history's fastest time indoors clocking 9.98 seconds and after that he called it a season.
-->