World record holder and Olympic 800m champion David Rudisha of Kenya won the 600m in a world leading time of 73.71 seconds.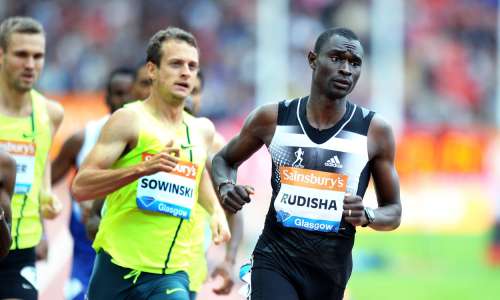 After the first bend Rudisha had a comfortable lead and the Olympic Champion crossed the first 200m in 23.25 seconds. Rudisha tried to hold the pace clocking 47.65 seconds at the 400m.
Rudisha started to fade in the final straight, but was able to hold off Adam Kszczot of Poland and win the race in second all time best time of 73.71 seconds. Adam Kszczot took second in 74.69 while David Oliver of South Africa finished took third in 75.03 seconds.
American Johnny Gray holds the World´s Best time in the 600m of 72.81 seconds rom 1986.
-->