• European Athletics Championships - Best Moments in Pictures

Posted by:
Watch Athletics
Tuesday, 19 August 2014
1. Men's Marathon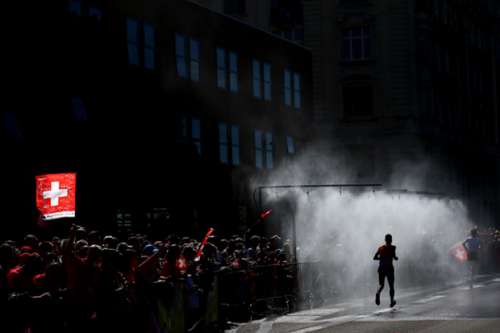 Koen Raymaekers of Netherlands in action during the men's marathon. Image Source: LINK
2. Women's Long Jump Final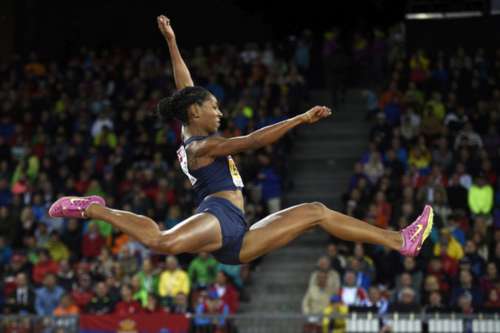 Eloyse Leuser of France takes gold in the women's long jump final. Image Source: LINK

3. Renaud Lavillenie - pole vault final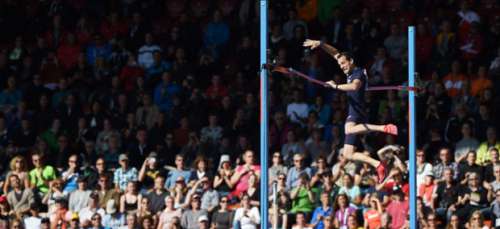 Frenchman Renaud Lavillenie holds the bar during the gold medal attempt. Image Source: Link
4. Heptathlon High Jump

Jana Maksimava of Belarus competes in the high jump event of women's heptathlon. Image Source: Link

5. Men's Decathlon 1500m Finish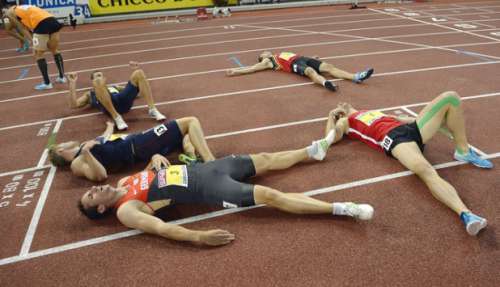 6. Men's Race Walk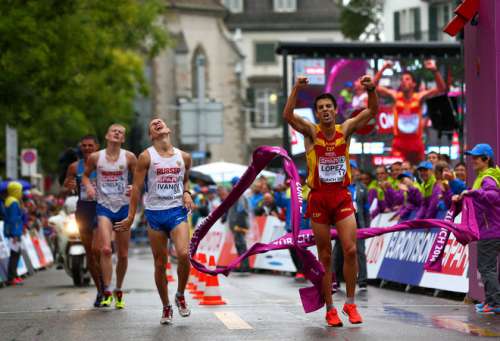 Miguel Angel Lopez of Spain cross the line to win gold. Image Source: Link
7. David Storl - Shot Put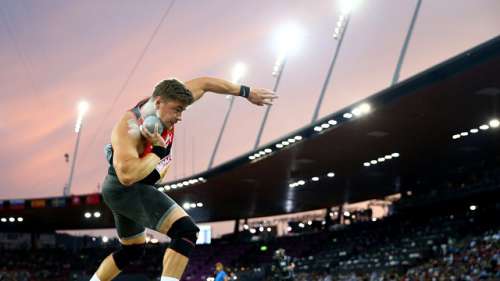 Germany's David Storl does it again, becoming the first man ever to win two shot put titles at both European and World Championships. Image Source: Link
8. Women's 3000m Steeplechase
9. Women's 400m Hurdle Crash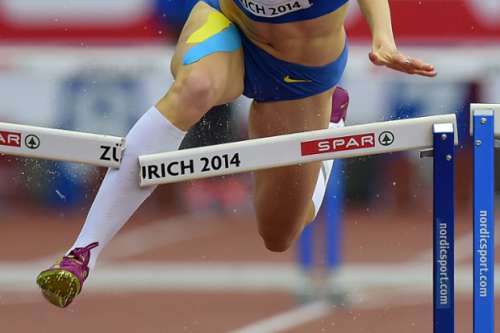 Ukraine's Hanna Ryzhykova crashes through the hurdle the women's 400m hurdles heats. Image Source: Link

10. Mekhissi-Benabbad Shirt Less Celebration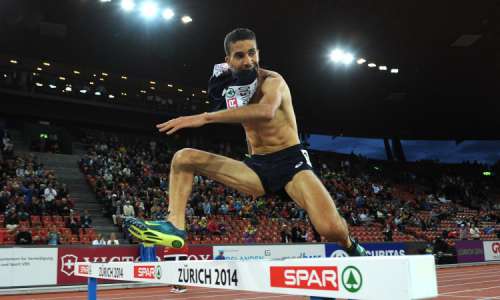 France's Mekhissi-Benabbad celebrates victory in the 3000m steeple. Later the athlete was DQ for breaking the IAAF rule .Image Source: LINK

11.Great Britain Ladies Celebrate 4x100m victory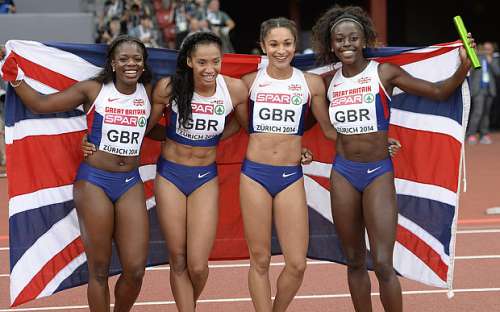 12. Mo Farah Takes 10000m Gold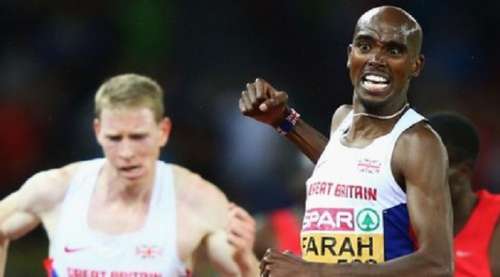 13. Steeple Chase Crash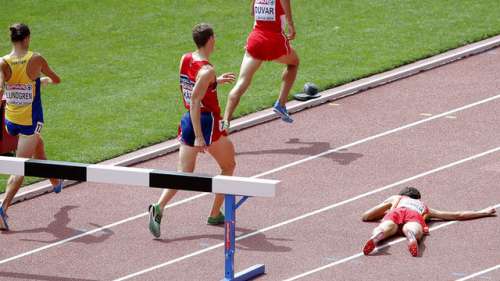 The Spaniard clips his knee on the final hurdle and falls heavily in the men's 3,000m steeplechase heats. Image Source: Link
14. Russia's Darya Klishina in Action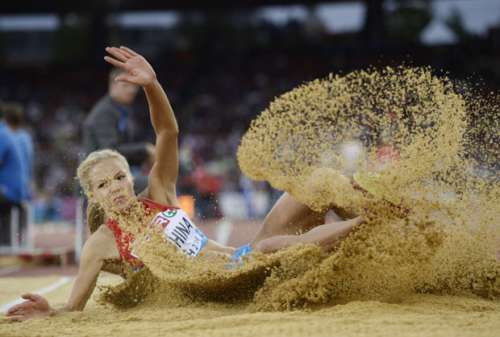 Russian Long Jumper Darya Klishina in qualifying rounds at the European Championships. Image Source: Link
15. 4x100m Relay Fail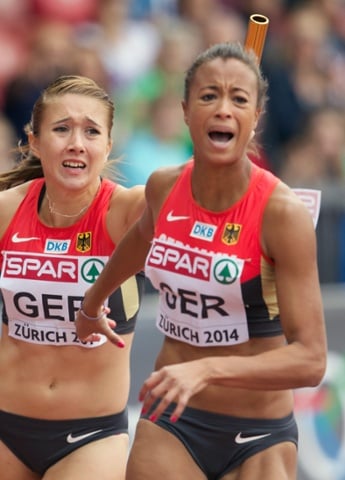 Tatjana Pinto, right, and Rebekka Haase failed to exchange baton in the women's 4x100m relay heats.
16. European Championships Mascot Entertains Crowd by Taking on High Jump