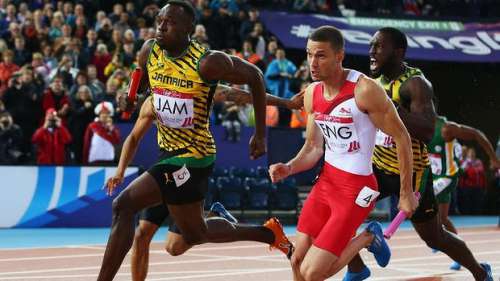 World's greatest athlete, Usain Bolt, who with a blast helped Jamaican team to win 4x100m gold at the Commonwealth games says his focus from now on will be the 200m.
It's been five years since Bolt set world records in 100m of 9.58 seconds and in 200m of 19.19 seconds at the Berlin world championships, but he mentioned that there is still room for improvement for the 200m.
"I've said I want to run sub 19. That's one of my biggest goals and my biggest dreams, so I'm definitely going to be training hard and seeing what I can do."
"I think I've done enough in the 100," he told BBC.
"I know people want to see me run fast in the 100 but I love my 200 and I want to do something special for myself. So for me, my main aim is the 200."
Image Source: LINK
-->