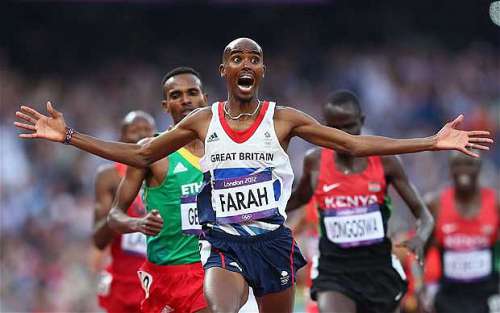 According to BBC, double Olympic champion in 5000m and 10000m, Mo Farah, has ruled out of this weeks Commonwealth games after not being able to recover from an illness he suffered two weeks ago.  
 Farah was scheduled to run 5000m and 10000m and was the favorite to claim gold inboth events.
 " it was tough decision. The sickness I had two weeks ago was a big setback." Farah Said on Thursday.
 "Training is getting better but I need another few weeks to get back to the level I was at in 2012 and 2013.
"I really wanted to add the Commonwealth titles to my Olympic and World Championships, but the event is coming a few weeks too soon for me.
"My body is telling me it's not ready to race yet." Farah concluded.
Commonwealth games track and field competition starts on Sunday, July 27 and will last until August 3.
SEE FULL Track and Field SCHEDULE HERE
Headlines Image Source: LINK