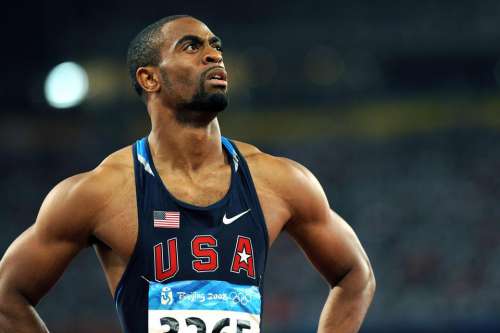 Tyson Gay who served a one year doping ban is set for a comeback in Lausanne Diamond League on Thursday, July 3 where he is going to run the 100m.
"Lausanne has always been one of my favourite meets, and I'm thrilled to have it be my opening meet of 2014," said Gay.
"I have run fast times here. I have been training for several months, and will be ready on July 3." He added.
Tyson Gay will be tested by fellow Americans Justin Gatlin who have clocked 10.86 seconds this year and Mike Rodgers who holds season best time of 10.03 seconds.
Interestingly, Gatlin served doping ban from 2006 to 2010 and Rodgers served a 9 month doping ban from from July 19, 2012 untli April 18, 2012.
Men's 100m Start Lists
| Athlete | DATE OF BIRTH | Nation | PB | SB |
| --- | --- | --- | --- | --- |
| BAILEY Ryan | 13.04.1989 | USA | 9.88 | 10.23 |
| BAILEY-COLE Kemar | 10.01.1992 | JAM | 9.93 | 10.06 |
| COLLINS Kim | 05.04.1976 | SKN | 9.97 | 10.11 |
| GATLIN Justin | 10.02.1982 | USA | 9.79 | 9.86 |
| GAY Tyson | 09.08.1982 | USA | 9.69 | |
| MANCINI Pascal | 18.04.1989 | SUI | 10.28 | 10.28 |
| RODGERS Michael | 24.04.1985 | USA | 9.85 | 10.03 |
| SIMBINE Akani | 21.09.1993 | RSA | 10.02 | 10.02 |