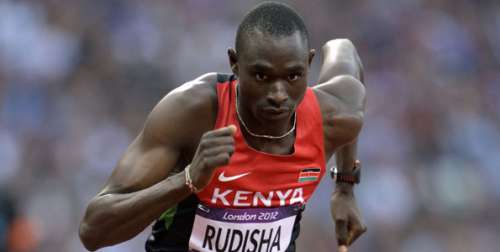 The 800m Olympic champion and world record holder David Rudisha is eager to run two events, the 800m and the 4x400m relay at the 2014 Glasgow Commonwealth Games next month.
The final decision if Rudisha will run the 4x400m and the 800m will be made after Kenyan team will gather its coaches and participating athletes for a team training next week in Nairobi.
"I would like to run the 4x400m in Glasgow. I am going to prepare like any other athlete," Rudisha told AFP news.
Rudisha skipped most of the 2013 and part of the 2014 after he injured his knee last year in June in New York.
Kenyan's comeback started in Diamond League meet in Eugene earier this month where he placed in a disappointing 7th place, but a week later in New York Diamond League Rudisha dominated the 800m by winning the race in 1:44.67.
The next race for the 25 year old Rudisha will be in Glasgow Diamond League on July 12 where he will compete in the 800.
-->