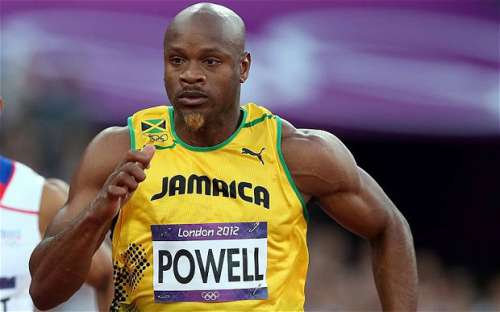 The former world 100m record holder Asafa Powell was cleared today  by the (CAS) Court of Arbitration for Sport on Wednesday, June 18.
Asafa Powell together with Sherone Simpson appealed against  (JADCO)  Jamaican Anti Doping Commission in CAS their 18 month doping ban  starting on 21 June 2013. The Court of Arbitration for Sport (CAS) upheld today the application for a stay of the execution of the suspension currently served by the Jamaican sprinters Asafa Powell and Sherone Simpson pending the resolution of the arbitration conducted before the CAS.Both athletes are free to compete but  but may have to serve the remaining part of their ban later if the sanction is eventually confirmed by CAS.
 "Thank u 2all of my fans, friends and family ..You've helped me through the roughest time it's not over but there's a light and I am grateful" Powell posted on Twitter today.
Asafa Powell and  Sherone Simpson tested positive for a stimulant Oxilofrine last year in June at the Jamaican trials.
There still will be a  meeting held on July 7 and 8 for this issue.

Article Source: LINK