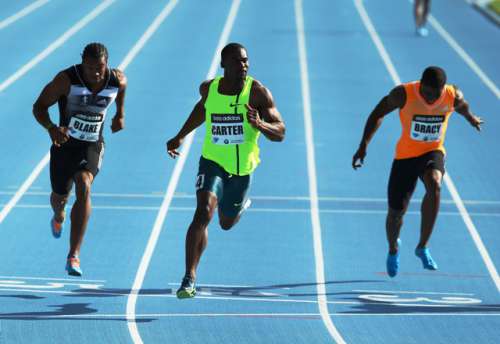 The 2011 World 100m champion Yohan Blake admitted he needs to improve his skills in starting blocks after he was defeated by countryman Nesta Carter in New York last Saturday.
Blake was not able to recover after he reacted very slow out of the starting block at Saturday's Diamond League meet in New York in which he finished in second in 10.21 seconds behind Carter. Carter won the race clocking 10.09 seconds.
Disappointed Blake after the race admitted that there is more work to be done on his reaction coming out of blocks.
"First of all, (it was a) great race to Nesta Carter," Blake said. "He's been running well recently and deserves to win a race like this.
"I just need to work on my start. I cannot make mistakes like that at these big meets. Bad starts are frustrating. It's just something I have to work on."