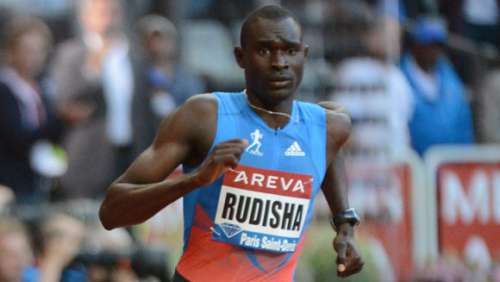 The organizers of the Commonwealth games gave wild card to the 800m world record holder, David Rudisha, on Saturday, May 7.
The competition organizing committee  gave Rudisha wild card after he missed his Kenyan Commonwealth games trials this weekend. 
Rudisha right now is training in New York where he is preparing for the Diamond League meet on June 12. 
The world 800m Olympic champion, Rudisha, skipped most of the 2013 due to a knee injury which also slowed down his preparation for this year. In his first race at the Diamond League Meet in Eugene Rudisha finished in 7th with a time of 1;44.87, but later said that he has time to be in his top shape until Commonwealth games. 
Rudisha at London Olympic games in 2012 set a new world record at the 800m final of 1:40.91min. 
The 2014 commonwealth games will take place in Glasgow, Scotland from July 23 - Auguts 3.