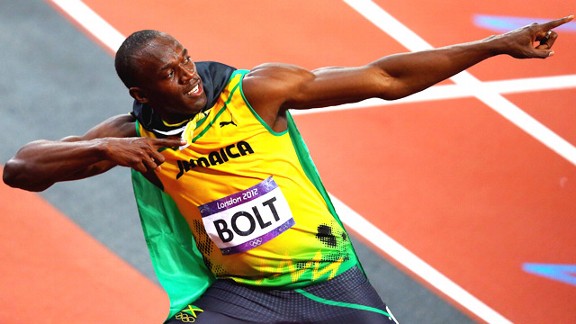 PUMA announced on Tuesday that it has renewed endorsement contract with the 6 time Olympic Champion, Usain Bolt.  The new contract will see PUMA work with Usain Bolt through and beyond the 2016 Olympic Games in Rio.
 "PUMA has been with me since the very beginning.  They recognised my talent at an early age and have supported me throughout, especially in the early years when I had some difficult times due to injuries.  Their work and commitment to Jamaica is also very important to me.  I have always been very happy to be a part of the PUMA family, I am proud to represent them and delighted to continue with them for the years ahead." Said Worlds Fastest Man.
Bjoern Gulden, CEO for PUMA said, "Usain Bolt has been a partner of PUMA since he was sixteen years old. With our support, he grew from a young athlete with huge potential to a World and Olympic Champion, claiming the title of the World's Fastest Man.  We are very proud to extend our sponsorship contract with him because Usain is the perfect ambassador of the PUMA brand. He will play a crucial role in our future product concepts as well as brand communications leading towards the Olympic Games in Rio 2016 and beyond."