• Rodgers Defeats Bronze Medallist Carter

Posted by:
Watch Athletics
Wednesday, 21 August 2013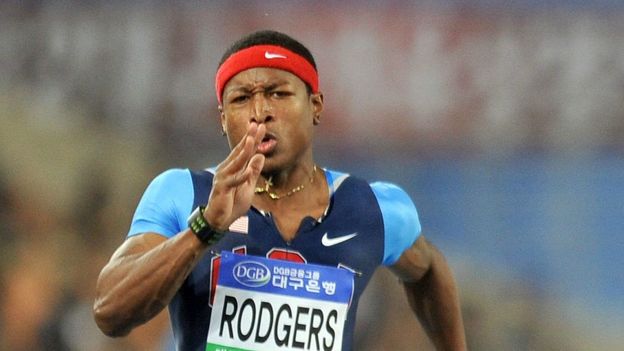 USA Sprinter, Mike Rodgers, defeated Moscow World Champs Bronze medalist Nesat Carter (JAM) in the 100m race on Wednesday at the European Athletics Classic meeting - Memorial Zdenka Hrbacka - in Dubnica, Slovakia.
Moscow World Championships 100m finalist, Rodgers, stopped the clock at 9.90 seconds while carter manged 9.98 seconds. The podium concluded St.Kitts&Nevis veteran Kim Collins who clocked 10.10 seconds.
"I am very happy that I beat high quality sprinters such as Nesta Carter and Kim Collins. Today's race was excellent, a little cooler, but I really did not care about it. I ran my event under 10s so I am very pleased. The atmosphere in the stadium is amazing, so I definitely want to come back here next year." Said Rodgers.
Big marks came in the men's and women's hammer throw where Hungary's Krisztian Pars defeated defending World champion Pawel Fajdek in the men's competition while Poland's Anita Wlodarczy dominated women's competition.
Pars in his best attempt managed to throw 82.40m setting a new world leading mark in the event. Fajdek also impressed with 82.27m performance, which is athletes best result of the season.
In the women's hammer throw the 2009 world champion and Moscow World championships silver medallist Anita Wlodarczy won the event with an impressive mark of 78.22m. Her mark was only 24cm shy off her National record she achieved last week in Moscow. USA's Jeneva McCall took second with a season best performance of 74.77m with Cuba's Moreno Yipsi in third 73.30.
Jamaicans swept first tow places in the women's 100m, with Carrie Russel winning the race in 11.00 and Natasha Morrison in Second with 11.17 seconds. Queen Harrsion of the United States took a confident victory in the women's 100m hurdles clocking a solid mark of 12.95 seconds.
Another notable results came from men's high jump and 110m hurdles. Canadian Derek Drouin took the win clearing the bar at 233cm height. Cuba's former world record holder in 110m hurdles took the victory in the event clocking 13.35 seconds.