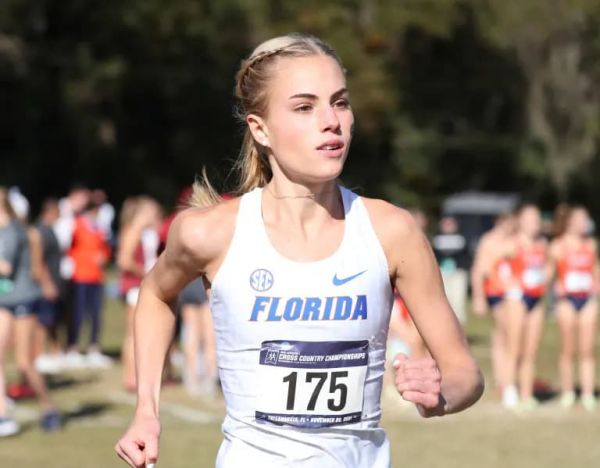 On Friday, October 14, the the Nuttycombe Cross Country Invitational at Zimmer Championship Course in Madison, Wisconsinwitnessed some exhilarating action in the women's 6km and men's 8km races.
Women's 6km Championships Race Report:
Individual Highlights:
Parker Valby (JR) from Florida clinched the top spot with an impressive finish time of 19:17.2.
Pre-race favorite Katelyn Tuohy (JR) from North Carolina State had to settle for second, finishing over 10 seconds behind Valby.
Completing the podium was Tuohy's teammate, Kelsey Chmiel, who crossed the line at 19:52.9.
Team Standings:
The women's team battle was a fierce one, with nationally-ranked Northern Arizona University (NAU) upsetting #1 ranked North Carolina (NC State). By placing 4 runners in the top 20, NAU secured a total of 52 points.
NC State, despite their top billing, could only muster two runners in the top 20, amassing 54 points to take the second spot.
In an unexpected turn, Georgetown, nationally ranked at 11th, managed a commendable third position in the team standings, accumulating 208 points. This performance saw them outpace higher-ranked teams Stanford (#3) and Florida (#9), who finished in fourth and fifth places respectively.
Men's 8km Championships Race Report:
Individual Standouts:
Graham Blanks from Harvard emerged as the triumphant winner, registering a remarkable finish time of 23:23.4.
The battle for the remaining podium spots was fierce. Nico Young of Northern Arizona University (NAU), who was the runner-up at the 2022 NCAA Cross Country Championships, managed to edge out Habtom Samuel from New Mexico by an astonishing 0.01 seconds, securing third place with a time of 23:26.1.
Team Standings:
The men's team competition was dominated by Northern Arizona University (NAU) (#1). By tallying a total of 76 points and placing 3 runners in the top 15, they stamped their authority on the race. This impressive performance saw them finishing nearly 100 points clear of their closest competitors.
BYU (#3)followed in second place, racking up a total of 162 points.
Syracuse (#6) rounded off the top three in the team standings, amassing 251 points.
NAU's double victory in both the men's and women's races sets them apart as a force to reckon with in the cross-country arena this season.
-->