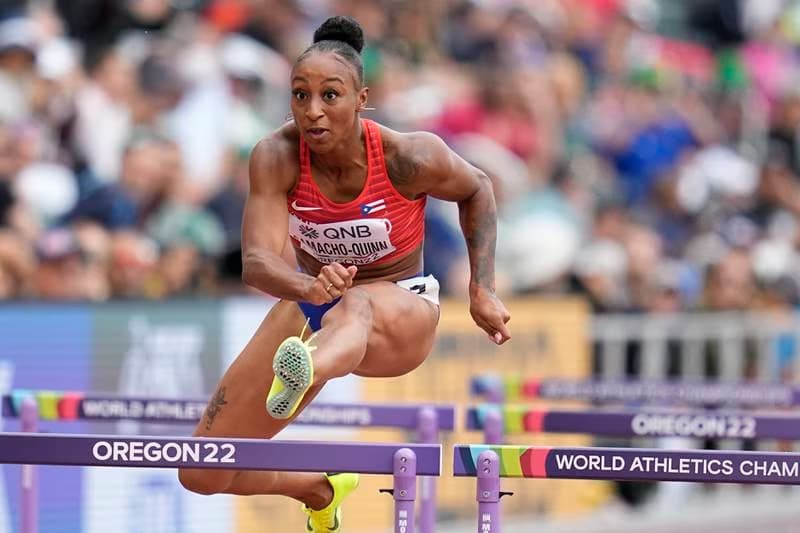 The World Athletics Continental continues in Europe on Wednesday evening with the 14th edition of Meeting de Montreuil.
One for the biggest stars announced for the Meeting de Montreuil is the Olympic Champion Puerto Rican Jasmine Camacho-Quinn. Just three days ago, on Saturday, May 27, Camacho-Quinn set the fastest time in the world with a stunning 12.31 seconds into a headwind of -0.2m/s at the USATF Los Angeles Grand Prix. American Nia ALI with a personal record of 12.34 seconds will also line up in the 100m hurdles .
A high quality men's100m will be highlighted by the American Marvin Bracy who won silver medals in the 100m and 4x100m at least year's World Athletics Championship in Eugene. Bracy, who holds a PB of 9.85 seconds in the event, will be looking for his first sub 10 second run after he clocked 10.05 (-0.5m/s) at Kip Keino Classic and LA Grand Prix to when finishing 3rd and 5th respectively.
The men's 110m hurdles will be highlighted by French track stars Pascal Martinot-Lagarde (2019 World Championships bronze medalist) and Wilhem Belocian (the former European Champion and junior world record holder at 12.99).
Burkinabe Hugues Fabrice Zango, the 2022 World Championships silver is in the men's triple jump field.
The men's and women's middles distance races has high quality fields which includes runners capable of setting top marks in the World this year.
In total, 144 World Athletics Continental Tour events will take place in Europe, spanning no fewer than 24 countries over the next four months.
World Athletics Continental Tour Schedule
-->