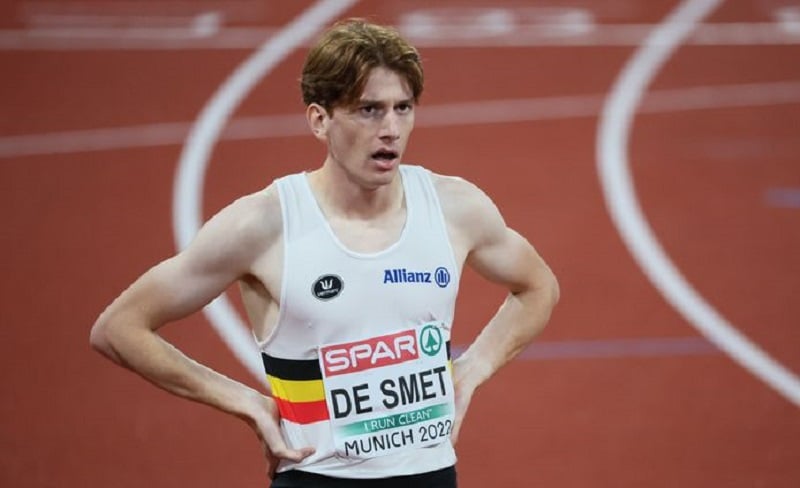 CMCM Indoor Meeting in Luxembourg, a World Athletics Indoor Tour Bronze meeting, on Sunday (22) was featured by several World leads and meeting records.
The most notable performance at the CMCM Indoor Meet came from the men's 800m race, where Belgium's Tibo De Smet smashed his personal best with a World leading time of 1:45.04 to win the event. The 23-year-old shaved more than one second from the Belgium record and moved himself to 11th on the European indoor all-time list. Collins Kipruto from Kenya took second place with the 2nd fastest time in the World this year of 1:45.89, while Bram Buigel from the Netherlands rounded out the top three with 1:46.98.
Watch the men's 800m race video
Elsewhere, home favorites Bob Bertemes and Patrizia Van Der Weken won the men's shot put and women's 60m, respectivley.
Bertemes, in the first round, threw 20.78m to set a new meeting record and win the event over the former European indoor and outdoor champion Michal Haratyk from Poland, who managed 20.21m.
Because of technical issues, the women's 60m final was run twice, and both times, Patrizia Van Der Weken won it with an exact time of 7.26 seconds.
European 110m hurdles champion Asier Martinez from Spain took the men's 60m hurdles in 7.65.
Kenyan Josephine Chelangat won the women's 1500m with a new World leading time of 4:11.46. Frenchmen Simon Denissel surged away from the field in the final two laps to win 3000m in a new meeting record of 7:52.09.
See the complete meet results here.
-->