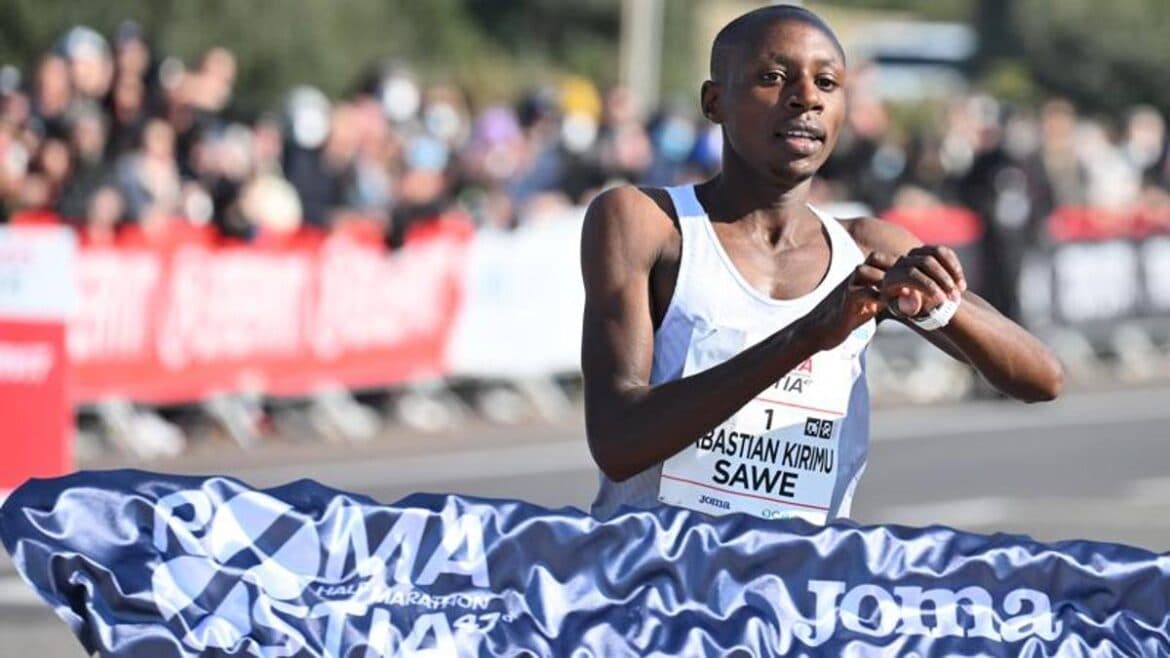 Kenya's Sebastian Sawe and Ethiopia's Tigist Assefa were the 2022 Bahrein Royal Night Half Marathon winners on Friday (23).
Sawe crossed the line with a stunning time of 58:57, smashing the previous Bahrein Half Marathon course record by Ethiopia's Abadi Hadis of 59:42 by almost one minute.
The 27-year-old Sawe, who won a star-studded Kenyan Cross Country championships earlier this month, will represent his country at the World Athletics Cross Country championships in Bathurst, Australia, in February 2023.
The 2nd place at Bahrein half marathon took Daniel Simiu Eebenyo, a sub-13-minute 5000m runner from Kenya, with a lifetime best mark of 59:04. The men's podium concluded the indoor mile record holder (3:47.01) and 2-time world indoor champion, Yomif Kejelcha from Ethiopia with 59:25.
The Berlin Marathon Champion, Tigest Assefa, easily won the women's race with 1:07:40. Winfridah Moseti from Kenya took second place at 1:08:21 with her compatriot Agnes Ngolo in third in 1:08:51.
The former 800m runner, Assefa, shockingly won the Berlin Marathon in September with a jaw-dropping 2:15:37 to become the fastest marathon debutant in history.
Bahrein Royal Night Half Marathon is part of the World Athletics label road races. With massive prize money rewards, it is one of the wealthiest Half Marathons in the World.
Bahrein Half Marathon Prize:
1st - $30,000
2nd - $20,000
3rd - $15,000
4th - $10,000
5th - $8000
6th - $7000
7th - $6000
8th - $5000
9th - $4000
10th - $2000