Paris Olympic Games 2024 Athletics Qualifying Standards

Posted by:
Watch Athletics
Tuesday, 20 December 2022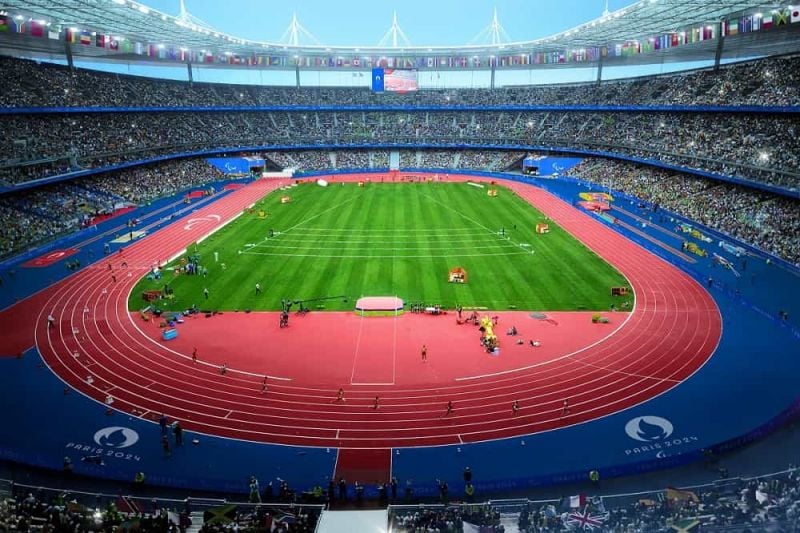 World Athletics Council has approved and published the qualifying standards for sport of athletics at the Paris 2024 Olympic Games. Paris Olympics will takes place from August 2 to 4.
Athletes will be able to qualify for the Olympic Games in two ways, with half of the athletes via entry standards and the rest of the 50% of athletes qualifying through World Athletics Rankings.
The Paris Olympic Games Athletics program will have 23 events equally for women and men and two mixed events; the 4x400m mixed relay and the 35km mixed team race walk.

The qualification window for the 10,000m, combined events, race walks, and relays will start on December 31, 2022, and conclude on June 30, 2024. The qualification window for the marathon runs from November 1, 2022, through April 30, 2024. The qualification period for the rest of the events starts on July 1, 2023, and will end on June 30, 2024.

Word Athletics also established a separate criteria to qualify for the marathon: "For the marathon, any athlete ranked higher than the 65th athlete on the filtered Quota Place "Road to Paris" list on January 30, 2024, will be considered qualified. After January 30, 2024, the remaining 20% of the quota will be determined by the same dual pathway qualification criteria outlined above, without displacing the athletes qualified per January 30, 2024. Any national Olympic committee may choose to reallocate a quota place to an unqualified athlete, provided the athlete in the qualification window has achieved at least a 2:11:30 (men) or 2:29:30 (women) performance," World Athletics said in a statement.
Men
Event
Women
56
10.00
100m
11.17
56
48
20.16
200m
22.57
48
48
45.00
400m
50.95
48
48
1:44.70
800m
1:59.30
48
45
3:33.50
(3:50.40 mile)
1500m
4:02.50
(4:20.90 mile)
45
42
13:05.00
5000m
14:52.00
42
27
27:00.00
10000m
30:40.00
27
40
13.27
110m hurdles / 100m hurdles
12.77
40
40
48.70
400m hurdles
54.85
40
36
8:15.00
3000m steeplechase
9:23.00
36
32
2.33
High Jump
1.97
32
32
5.82
Pole Vault
4.73
32
32
8.27
Long Jump
6.86
32
32
17.22
Triple Jump
14.55
32
32
21.50
Shot Put
18.80
32
32
67.20
Discus Throw
64.50
32
32
78.20
Hammer Throw
74.00
32
32
85.50
Javelin Throw
64.00
32
24
8,460
Decathlon / Heptethlon
6,480
24
48
1:20:10
20km race walk
1:29:20
48
80
2:08:10
Marathon
2:26:50
80
-->