NCAA D1 Cross Country Championships Results 2022

Posted by:
Watch Athletics
Thursday, 17 November 2022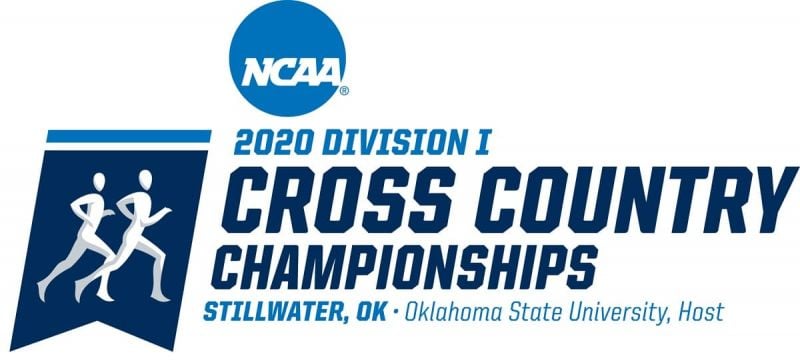 Results for the 2022 NCAA Division 1 Cross Country Championships.
Northern Arizona University men's team and North Carolina State women's squad won the 2022 NCAA Division 1 Cross Country championships on Saturday, November 19 in Stillwater, Oklahoma.
Northern Arizona University (NAU) scored 83 points in the men's team championships race. Oklahoma State also scored 83 points; however, NAU was awarded victory because their 1st and 2nd runner finished ahead of Oklahoma's top two runners, 5th and 8. This is the first time a tiebreaker was used to decide the national champion. 1942 meeting resulted in a tie (Indiana and Penn State) prior to tiebreaker days.
The men's individual NCAA Cross Country 10k Champion was Charles Hicks from Stanford, who crossed the line in a new course record time of 28:43.6.
North Carolina State women successfully defended their NCAA Cross Country title with 114 points. New Mexico was second with 140 points, while Alabama placed third with 166 points.
Katelyn Tuohy from North Carolina State was the 2022 NCAA D1 Cross Championships winner in the women's 6km race in 19:27.7.
Top Results Women's 6km
1. Katelyn Tuohy - NC State [SO] - 19:27.7
2. Parker Valby - Florida [SO] - 19:30.9
3. Kelsey Chmiel - NC State [JR] - 19:37.1
4. Elise Stearns - Northern Arizona [SO] - 19:43.9
5. Bailey Hertenstein - Colorado [JR] - 19:45.1
6. Hilda Olemomoi - Alabama [FR] - 19:45.6
7. Natalie Cook - Oklahoma State [FR] - 19:46.3
8. Olivia Markezich - Notre Dame [JR] - 19:46.4
9. Amaris Tyynismaa - Alabama [JR] - 19:48.2
10. Addie Engel - Ohio State [SO] - 19:50.4
11. Maia Ramsden - Harvard [SO] - 19:52.3
12. Emily Venters - Utah [SR] - 19:54.1
13. Taylor Roe - Oklahoma State [JR] - 19:56.4
14. Flomena Asekol - Alabama [JR] - 19:56.5
15. Samantha Bush - NC State [JR] - 19:57.6

Top Results Men's 10km
1. Charles Hicks - Stanford [SO] - 28:43.6
2. Nico YoungNorthern - Arizona [SO] - 28:44.5
3. Drew BosleyNorthern - Arizona [JR] - 28:55.9
4. Dylan Jacobs - Tennessee [SR] - 28:58.0
5. Alex Maier - Oklahoma State [JR] - 28:58.2
6. Graham Blanks - Harvard [SO] - 28:58.4
7. Casey Clinger - BYU [JR] - 28:58.7
8. Isai Rodriguez - Oklahoma State [SR] - 28:59.9
9. Parker Wolfe - North Carolina [SO] - 29:00.4
10. Ky Robinson - Stanford [SO] - 29:07.4
11. Dylan Schubert - Furman [SO] - 29:07.5
12. Fouad Messaoudi - Oklahoma State [FR] - 29:10.8
13. Brian Fay - Washington [SR] - 29:11.0
14. Aaron Bienenfeld - Oregon [SR] - 29:12.2
15. Cormac Dalton - Tulsa [SR] - 29:16.0
Women Team Results
1. NC State - 114
2. New Mexico - 140
3. Alabama - 166
4. Oklahoma State - 201
5. North Carolina - 242
6. Northern Arizona - 257
7. Notre Dame - 261
8. BYU - 263
9. Virginia - 268
10. Georgetown - 271
11. Colorado - 286
12. Utah - 307
13. Stanford - 371
14. Oregon - 390
15. Ohio State - 467
16. Providence - 468
17. Washington - 470
18. Florida State - 471
19. Wisconsin - 494
20. Michigan State - 497
21. Arkansas - 507
22. Michigan - 534
23. Syracuse - 544
24. Oregon State - 544
25. Colorado State - 548
26. Utah Valley - 548
27. West Virginia - 562
28. Toledo - 654
29. CBU - 659
30. Northwestern - 714
31. Texas - 983
Men Team Results
1. Northern Arizona - 83
2. Oklahoma State - 83
3. BYU - 132
4. Stanford - 195
5. Wake Forest - 204
6. Wisconsin - 212
7. Air Force - 264
8. Colorado - 281
9. Tulsa - 304
10. North Carolina - 323
11. NC State - 334
12. Syracuse - 340
13. Gonzaga - 400
14. Washington - 422
15. Notre Dame - 450
16. Oregon - 465
17. Harvard - 474
18. Texas - 506
19. Villanova - 513
20. Tennessee - 517
21. Butler - 553
22. Virginia - 557
23. Arkansas - 584
24. Ole Miss - 598
25. Montana State - 599
26. Utah State - 618
27. Alabama - 683
28. Colorado State - 704
29. Michigan - 708
30. Princeton - 712
31. Georgetown - 752
-->