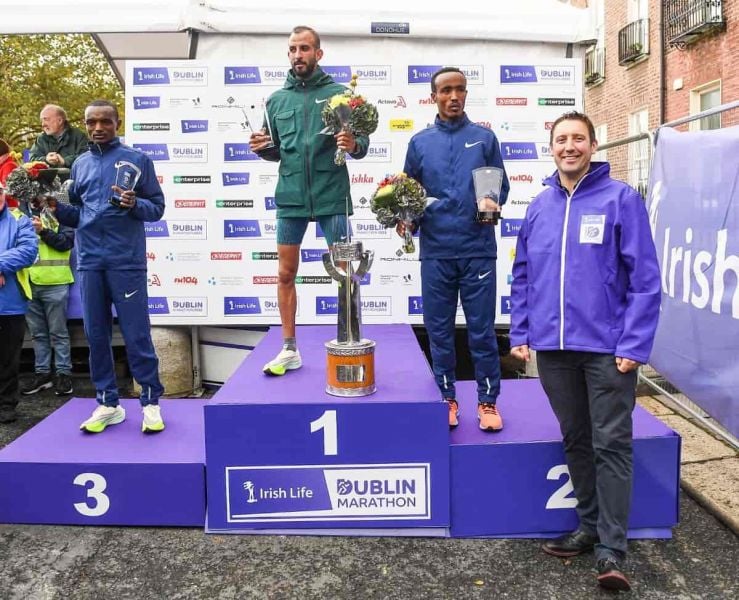 Morocco's Taoufik Allam and Ethiopia's Nigist Muluneh triumphed on Sunday at the 2022 Irish Life Dublin Marathon.
The 33-year-old Allam broke the tape at 2 hours 30 minutes and 11 seconds, finishing two and half minutes ahead of Ethiopian second place Ashenafi Boja.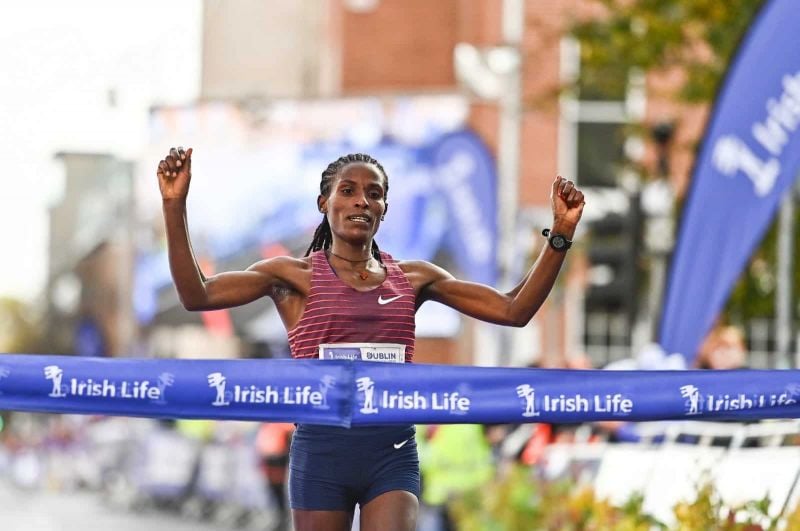 Muluneh was a clear winner in the women's race, clocking 2:28.32. The 25-year-old Ethiopian crossed the line one minute and four seconds ahead of compatriot Hawi Alemu Negeri.
The Dublin Marathon concurrently was also the Irish national championships. Martin Hoare won the men's Irish title, while Courtney McGuire was the women's Irish national champion.
The 23-year-old McGuire overall took third place in 2:32:52 as she finished behind the two Ethiopian runners.
Hoare secured the Irish men's title, setting a personal best time of 2:20.22.
More than 25,000 runners participated in the Dublin Marathon. The event has returned since 2019, with the Covid-19 global pandemic causing the event's cancellation in the previous two years.
TOP RESULTS WOMEN MARATHON
1. Nigist Muluneh - 2:28:32
2. Hawi Alemu Negeri - 2:29:36
3. Courtney Mc Guire - 2:32:52
4. Ann-Marie Mc Glynn - 2:33:47
5. Nataliya Lehonkova - 2:35:30
6. Gladys Ganiel - 2:35:30
7. Isobel Oakes - 2:45:16
8. Sorcha Loughnane - 2:45:48
9. Nimh Clifford - 2:46:10
10. Kate Purcell - 2:47:33
TOP RESULTS MEN MARATHON
1. Taoufik Allam - 2:11:30
2. Ashenafi Boka - 2:13:59
3. Birhanu Teshome - 2:14:28
4. Gelgelo Outoya - 2:16:03
5. Craig Curley (USA) - 2:18:50
-->