Kenya's Moses Kibet and Ethiopia's Tigist Girma win Sydney Marathon Titles

Posted by:
Watch Athletics
Saturday, 17 September 2022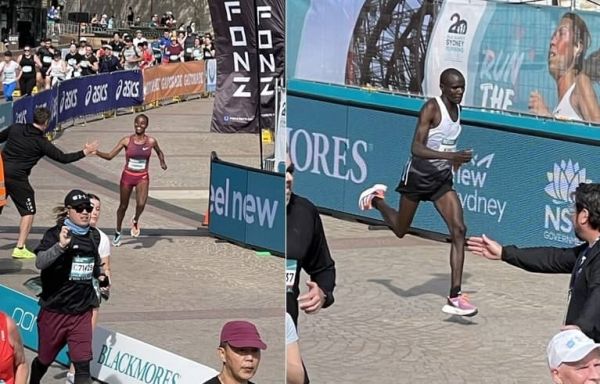 Kenyan Moses Kibet and Ethiopian Tigist Girma were the crown champions of the 2022 Blackmores Sydney Marathon on Sunday, September 18.
The weather in Sydney on Sunday morning was nearly perfect for marathon running with sunny skies, no wind, and temperature in the low 60s Fahrenheit (15 C).
Kibet surged away from the lead pack in the last 500m to cross the line in a new Australian all-comers record of 2:07:03. He shaved 47 seconds from Japan's Yuta Shitara's Australian record.
Runner-up Cosmas Matolo Muteti from Kenya finished only two seconds behind the winner at 2:07:05. Ethiopian Chalu Deso Gelmisa concluded the podium at 2:07:09.
Tigist Girma from Ethiopia clocked a fast 2:25:10 to win the women's marathon in Sydney. Girma missed the Sydney marathon women's course of 2:24:33 set by Stella Barsosio in 2019 by 37 seconds. Her countrywomen, Letebrhan Haylay, took second with 2:25:45, while Eritrean Nazret Weldu was third with a time of 2:26:14.
The Blackmores Sydney Marathon is part of the Sydney Running Festival and World Athletics Elite label road race series.
-->