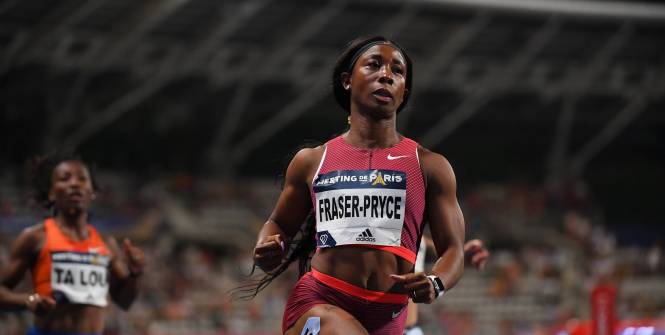 Yohan Blake and Shelly Ann Fraser Pryce dominated the 100m preliminary round at the opening day of the 2022 Jamaican Athletics Championships on Thursday (23).
The former 100m World Champion Blake ran his best 100m time in two years to win heat #2 and set the fastest time with 9.93 seconds. Oblique Seville took the heat one with 9.98 seconds. Conroy Jones ran 10.00 for the win in heat 3, while Kadrian Goldson was the fastest in heat 4 with a time of 10.16.
The twelve-time global champion Shelly-Ann Fraser-Pryce dominated the women's prelims, clocking 10.70 seconds (W+1.1m/s) in heat 2. Elaine Thompson-Herah, the 5-time Olympic champion, cruised to victory in heat one at 11.06 seconds. In heat #3, Kemba Nelson and Shericka Jackson broke 11 seconds barrier to finish 1st and 2nd, respectively. Shashalee Forbes was the fastest in the heat 4 with 11.23 seconds.
Watch Jamaican Championships live stream
Women's 100m Prelims Results
Men's 100m Prelims Results
-->