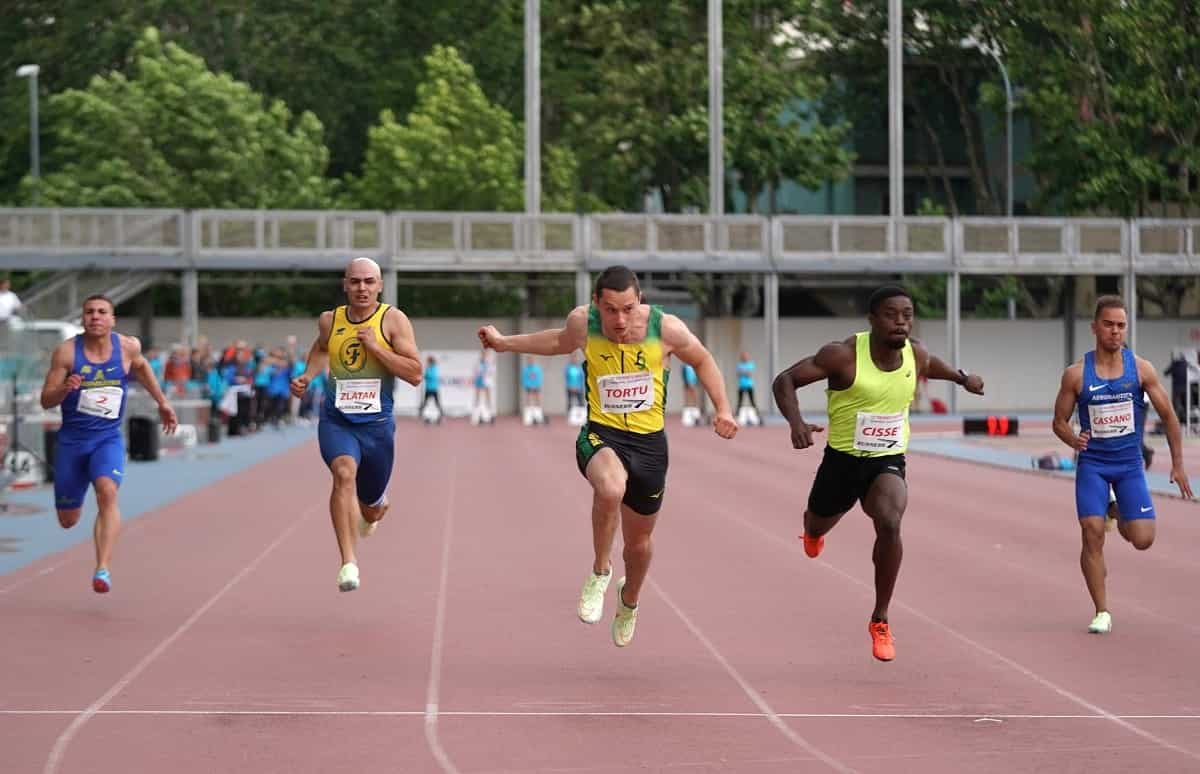 Olympic 4x100 relay champion Filippo Tortu won the 100m in a wind-assisted 10.14 (+2.4 m/s) ahead of Ivory Coast's Arthur Cissé (10.19) at the Triveneto meeting at the Pino Grezar Stadium in Trieste held in rainy and very windy conditions.
Cuba's Reynier Mena won the men's 200 metres in 20.70 (+0.5 m/s). World 400m record holder Wayde Van Niekerk pulled up injured in his first race of the season, hopping off the track after 50 metres.
Brazil's Thiago Moura won the men's high jump with 2.23m beating Douwe Amels from the Netherlands on countback in a competition afftected by a strong wind. Olympic champion Gianmarco Tamberi cleared 2.15 in his first attempt, but he failed one attempt at 2.20m and two at 2.23m and finished sixth. Tamberi will compete at the Golden Spike in Ostrava on 31 May and at the Golden Gala Pietro Mennea in Rome on 9 June.
Italian record holder Luminosa Bogliolo won the women's 100m hurdles in a wind-assisted 13.08 (+2.5 m/s).
At Triveneto International Meeting (WACT Challenger), Filippo Tortu won windy 100 m in 10.14 (+2.4) and beat Arthur Cisse 10.19. In the 200 m Cuban Reynier Mena 20.70 (+0.5) as Wayde van Niekerk did not finish as precautionary measurement. Brazilian Thiago Moura and Dutch Douwe Amels cleared 223 in high jump with Olympic winner Gianmarco Tamberi 215 in windy weather. Luminosa Bogliolo clocked 13.08 (+2.5) in the 100 m hurdles.