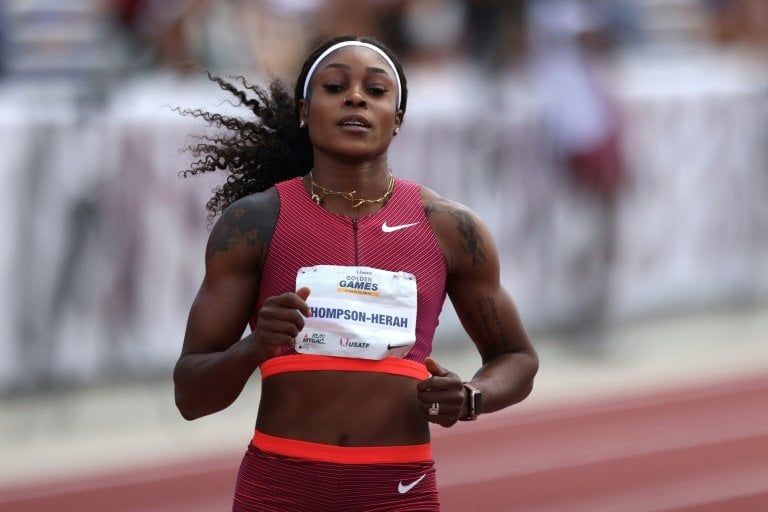 Jamaica's Double sprint Olympic champion Elaine Thompson-Herah ran 10.94 seconds to prevaile in the women's 100 meters at the JAAA/SDF Jubilee Series 2.1 at the National Stadium in Kingston, Jamaica, on Saturday (21).
Thompson-Herah appears to have recovered after dropping out of Saturday's Birmingham Diamond League meeting earlier this week after feeling some discomfort in training.
She easily clocked 11.35 seconds to win her heat before winning the final with a dominant 10.94 seconds (-1.8 m/s). Remona Burchell took second place in 11.31 seconds, while third place took Jodean Williams with 11.40.
Thompson-Herah returned later to the track to win the 200m in 22.55 (-0.7 m/s).
The men's 100m won Jamaica's rising star Oblique Seville. The 21-year-old clocked the sixth-fastest time on the all-time Jamaican list after crashing his personal best with an impressive 9.86 seconds (0.2 m/s). Conroy Jones, who also produced a personal best time of 10.14 was 2nd, with Guyana's Emanuel Archibald in third in 10.20.
-->