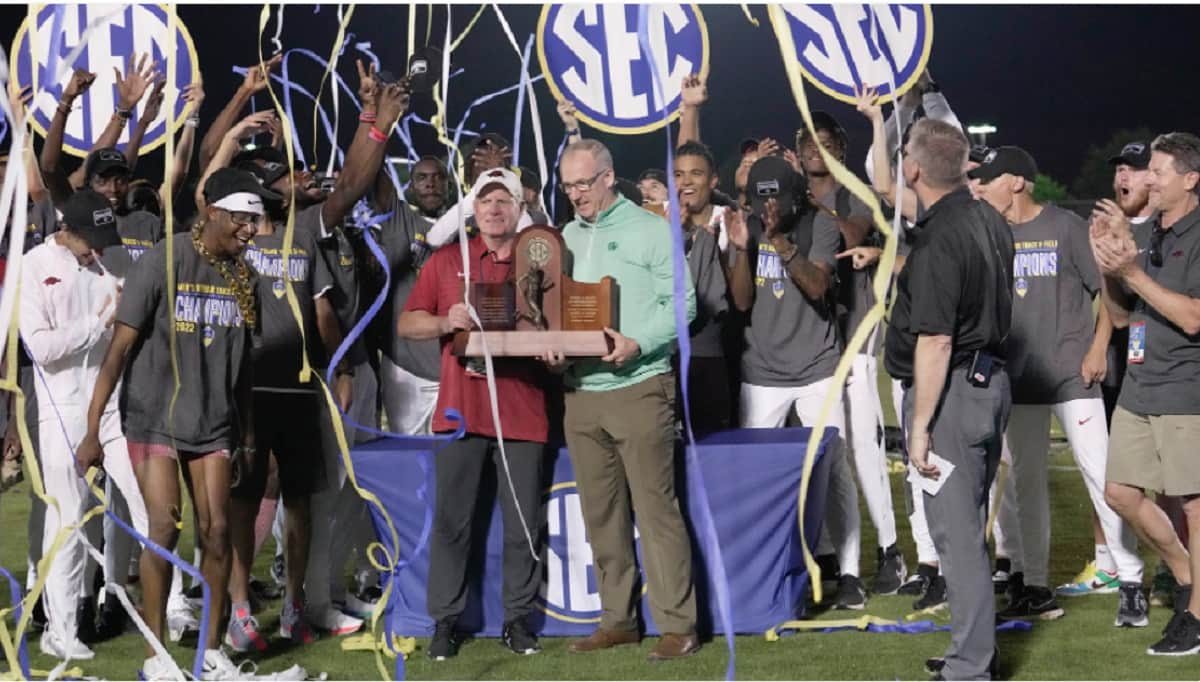 Arkansas men and Florida women took the 2022 SEC Outdoor Track and Field Championships team titles on Saturday, May 14.
Florida women achieved 107points, and Arkansas men scored 120pts to win the titles. The 2022 Atlantic Coast Conference Men's and Women's Outdoor Track & Field Championships took place from May 12-14 (Thursday through Saturday) at the Ole Miss Track & Field Complex at the University of Mississippi.
Alabama's men, who were competing for the title through the final day, came up short by only six points to take second place with 114 points. Despite not scoring too many on Day 3, Tennessee still scored 83 points to take third place.
Florida in the fourth scored 78 points, with Georgia rounding out top with 75 points.
After an inspiring final day of battling, Florida's women's team won the SEC Champions title.
Florida Gators totaled 107 and narrowly defeated the Arkansas Razorbacks, who tallied 103 points for the 2nd place. LSU Tigers ended in third place with 96.5 points.
Favour Ofili and Abby Steiner produced outstanding performances at SEC championships over the weekend.
Favour Ofili, a Nigerian who competes for Louisiana State University, completed a sprint double. She claimed the 100m title in an impressive 10.93 (-0.7m/s) ahead of a collegiate rival from Kentucky Abby Steiner (11.02). The 200m was even closer between them; however, Ofili claimed the event, running 22.04 to Steiner's 22.07.
Ofili added a third title when LSU won the 4x100m in 42.59. Steiner, representing Kentucky University, finished runner-up in 42.63. At the very end of the championships, Steiner bounced back after running a blazing 48.78 split on her way to winning the 4x400m in a collegiate record of 3:21.93.
Men's Team Scores
Arkansas 120
Alabama 114
Tennessee 83
Florida 78
Georgia 75
Texas A&M 70
LSU 69
Kentucky 47
Missouri 38
Auburn 33
Miss State 31
South Carolina 30
Ole Miss 25
Women's Team Scores
Florida 107
Arkansas 103
LSU 96.5
Kentucky 85
Texas A&M 74
Ole Miss 72
Auburn 57
Alabama 48
Tennessee 34
Georgia 33.5
South Carolina 32
Missouri 27
Vanderbilt 27
Miss State 22
SEC Outdoor Championships 2022 Results
-->