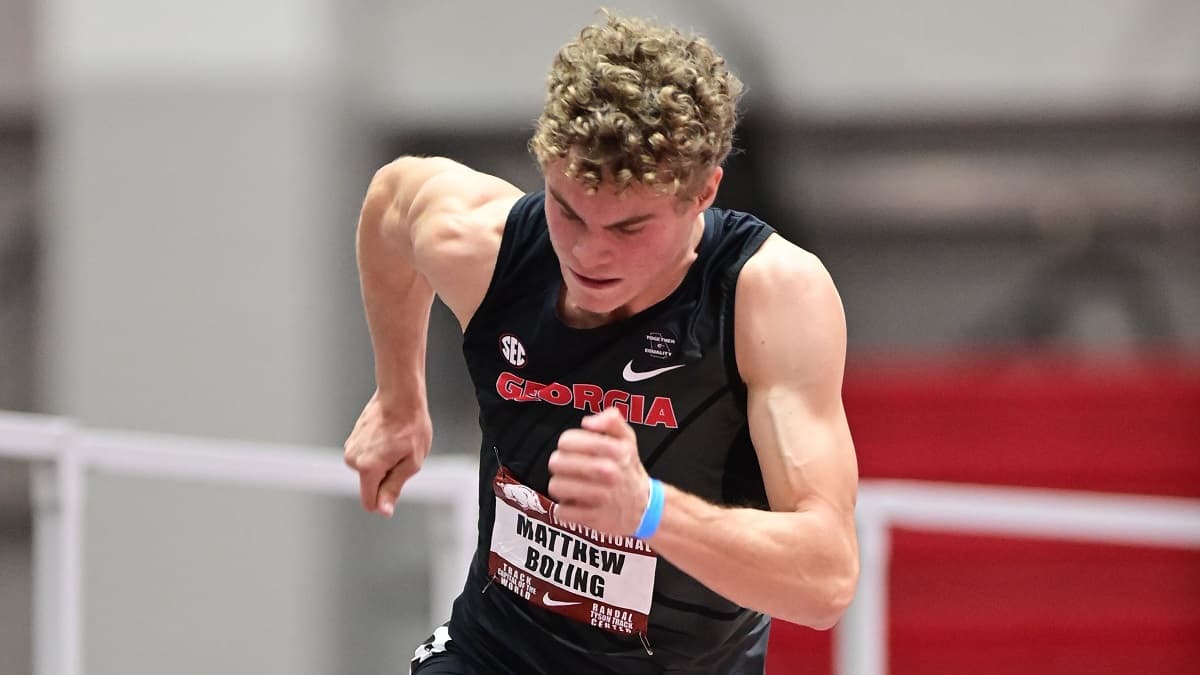 Mathew Boling (Univ. Georgia) completed an impressive long jump and 200m double and set World leads in both events at the Clemson Indoor Invitation this weekend.
The 21-year-old NCAA indoor 200m champion opened his 2022 season on Friday (14) in Clemson with a huge long jump personal best of 8.25m to establish a new World lead and #13 farthest jump indoors in NCAA history. In the same competition Steffin McCarter was 2nd in the long jump with 8.09m effort, which is so far the 2nd best mark in the world indoors this season.
On Saturday (15) Boling captured his second victory of the weekend by claiming the men's 200m with the fastest time in the world this season of 20.49 seconds at the Clemson Invitational. Three other athletes went under 21-second barrier in the 200m dash at the same meet. Javonte Harding of North Carolina A&T was second behind Boling with 20.71s while Elija Godwin from Georgia was third with 20.97 in the same heat. Tyler Davis of Florida clocked 20.92 to win heat #2.
See the complete Clemson invitational results here.
Men's 200m
Boling 8.25m long jump
-->