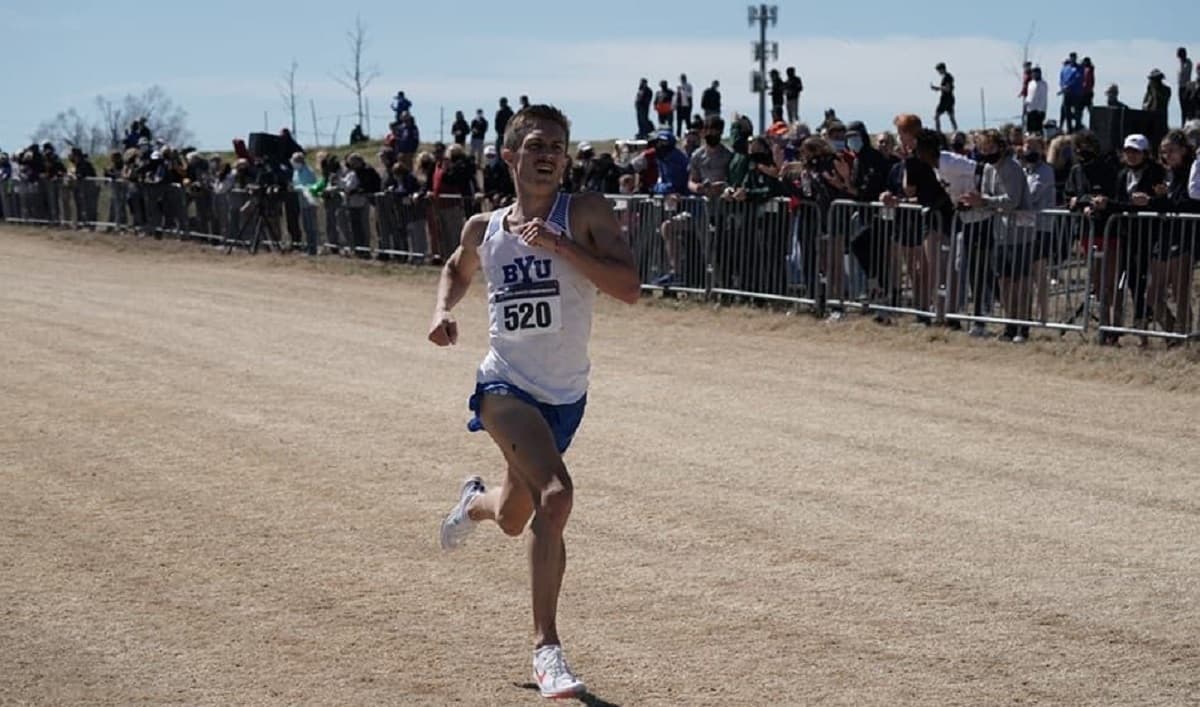 Conner Mantz won the 10 km men's race at the NCAA Cross Country Championships in Tallahassee (Florida) becoming the first male runner since Bob Kennedy to win multiple titles at this event.
Mantz, Wesley Kiptoo and Athanas Kioko remained in the lead with 1 km to go. Mantz started pushing with 800 metres to go on the course's biggest hill. Kioko did not give up and fought back on the final straight, but Mantz launched his final kick to win his second consecutive NCAA Cross Country title in 28:33 improving the course record by 20 seconds. Mantz clocked the fastest time at the NCAA Championships since Kennedy Kithuka clocked 28:31 in Louisville in 2012.
The Northern Arizona men's team won its fifth title in the past six years scoring 92 points. Abdihamid Nur was the leading man for the Arizona team in seventh place ahead of Nico Young (11th) and Drew Bosley (13th). Iowa State finished second with 137 points ahead of Oklahoma State (186 points).
Whittni Orton became the first Brigham Young University female runner to win the NCAA cross country title. Orton pulled away in the final 800 metres to set the course record with 19:25 beating pre-event favourite and defending champion Mercy Chelangat (19:29) and Ceili McCabe (19:29).
Orton's win was not enough to earn Brigham Young University a second consecutive team title, as they finished second with 122 points. NC State won their first NCAA cross country team title with 84 points.
Complete NCAA D1 Cross Country results
Top results Women 6km
1. Whittni Orton - BYU [SR] - 19:25.4
2. Mercy Chelangat - Alabama [JR] - 19:29.3
3. Ceili McCabe - West Virginia [SO] - 19:29.5
4. Cailie Logue - Iowa State [SR] - 19:29.8
5. Taylor Roe - Oklahoma State [JR] - 19:33.5
6. Kelsey Chmiel - NC State [SO] - 19:34.6
7. Bethany Hasz - Minnesota [SR] - 19:36.4
8. Abby Nichols - Colorado [SR] - 19:37.6
9. Maddy Denner - Notre Dame [SO] - 19:37.7
10. Kayley DeLay - Yale [SR] - 19:37.7
Top results men 10km
1. Conner Mantz - BYU [JR] - 28:33.1
2. Wesley Kiptoo - Iowa State [JR] - 28:38.7
3. Athanas Kioko - Campbell [SR] - 28:40.9
4. Charles Hicks - Stanford [FR] - 28:47.2
5. Morgan Beadlescomb - Michigan State [SR] - 28:50.6
6. Adriaan Wildschutt - Florida State [JR] - 28:52.0
7. Abdihamid Nur - Northern Arizona [SO] - 28:52.9
8. Casey Clinger - BYU [SO] - 28:55.7
9. Haftu Strintzos - Villanova [SO] - 28:57.3
10. Dylan Jacobs - Notre Dame [JR] - 28:57.5
-->