Alice Wright to attempt British One Hour Record

Posted by:
Watch Athletics
Wednesday, 27 October 2021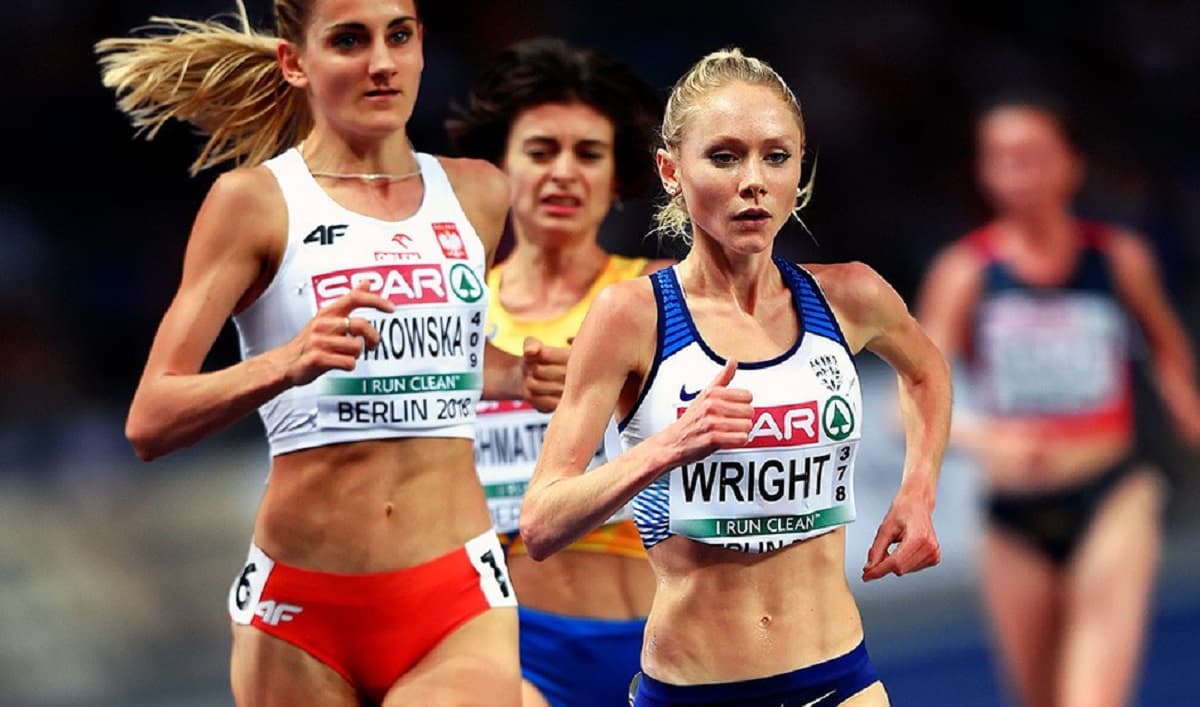 FLAGSTAFF, Ariz. -- HOKA NAZ Elite announced today that Alice Wright will attempt to set the British record for the one hour run on the track this Saturday night, October 30 in Phoenix, Ariz. The current record, 16,495 meters, was set on April 2, 2000 by Michaela McCallum.
The one hour run, an event that dates back to the 17th century, saw a resurgence in popularity during the COVID-19 pandemic with both the men's and women's world records being set on September 4, 2020 in Brussels, Belgium. Mo Farah of Great Britain covered 21,330 meters to establish the new men's top mark while Sifan Hassan of the Netherlands shattered the women's record by running 18,930 meters in an hour's time.
Wright, who has personal bests of 31:56.52 for 10,000 meters and 1:11:38 for the half marathon should be well positioned to attack her nation's record on Saturday. She would need to average 87 seconds per 400 to get the mark For comparison's sake, her half marathon time equates to 81.4 seconds per 400 meters.
Wright said she is really excited to go after the British record on Saturday.
"It's fun to switch things up from racing and go after a record rather than a competition, as such, and this feels like a good challenge," Wright said. "It will also be a great chance to see where my fitness is at in the midst of marathon training. I'm hoping all my 10km track racing experience has helped mentally prepare me for all those laps. Hopefully I'm not too dizzy afterwards and can celebrate a new British record!"
HOKA NAZ Elite coach Ben Rosario said that he believes Wright will get the record and that the benefits will be far reaching.
"Alice is going to make her marathon debut five weeks after the one hour run attempt so this falls at the perfect time in training," Rosario said. "We will get the same type of physiological effort that we'd get in a half marathon but we will be able to do it in a controlled, and very fun environment."
The race will take place at 7 p.m. PST at Brophy College Preparatory High School in Phoenix. HOKA ONE ONE will provide a limited number of giveaways to high school students in attendance. Admission is free. A live stream will be available on the NAZ Elite YouTube channel with coverage beginning at 6:50 p.m. Wright's teammates Nick Hauger and Rory Linkletter will be providing commentary during the event with guest appearances from HOKA NAZ Elite athletes and coaches.
-->