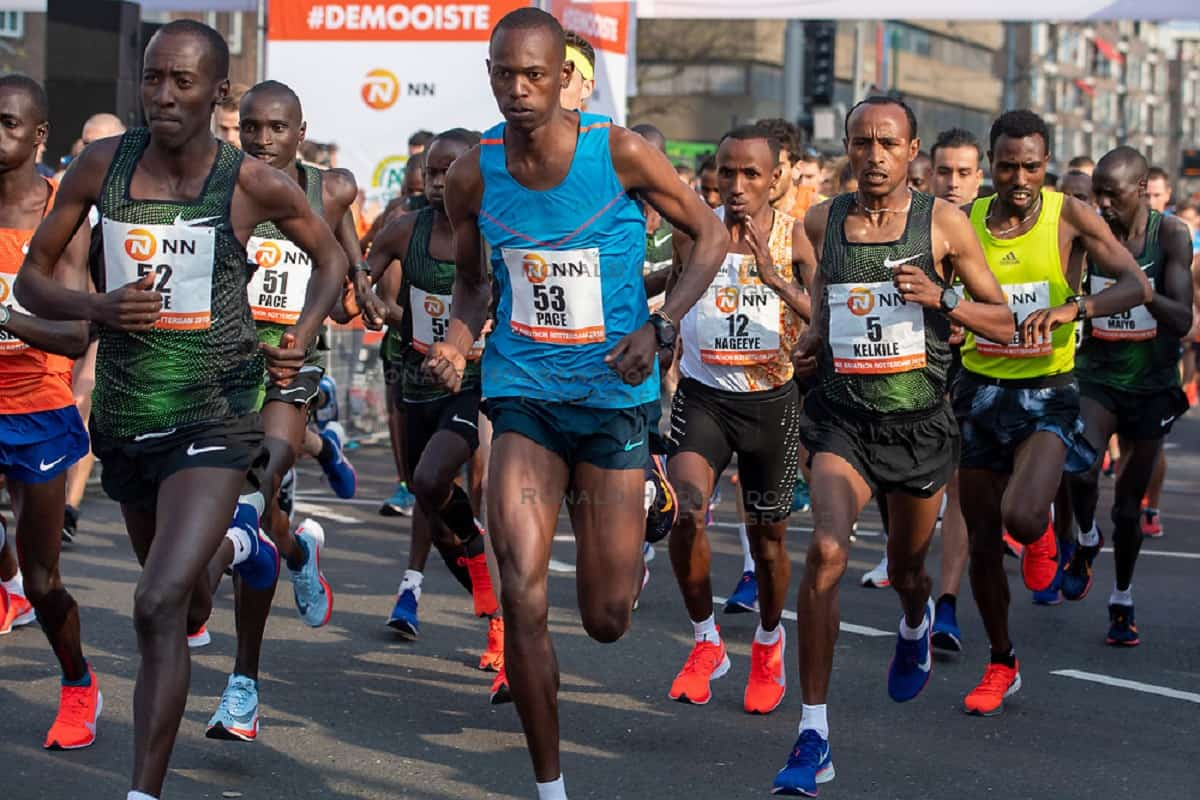 Here is the elite field for the 40th edition of the NN Marathon Rotterdam on Sunday October 24.
Men's field is led by the course record holder and a two-time Rotterdam champion Marius Kipserem of Kenya PB 2.04.11 and Olympic bronze medalist Bashir Abdi of Belgium (PB 2.04.16) who is aiming the European marathon record of 2:04:11. The men's field looks very impressive with ten men holding PB's inside 2 hours and 8 minutes and from those men 3 have gun sub 2:05.
The women's field is not as deep as the men's. Kenyan's Bornes Kitur (2.21.26) and Stella Barsosio (2.23.36) and Ukraine's Nataliya Lehonkova (2.28.58) will be the main runners for the win. They are the only runners to hold personal best under 2 hours and 30 minutes.
The 2024 NN Marathon Rotterdam will take place on Sunday, October 24.
Men Elite
1. Marius Kipserem (KEN) Course Record Holder 2.04.11
2. Bashir Abdi (BEL) Tokyo Olympic Bronze medalist 2:04:49
3. Solomon Deksisa (ETH) 2.04.40
4. Emmanuel Saina (KEN) (2.05.02)
5. Gideon Kipketer (KEN) (2.05.51)
6. Dawit Wolde (ETH) (2.06.18),
7. Kebede Wami Tulu (ETH) (2.06.32)
8. Limenih Getachew Yizengaw (ETH) (2.06.47)
9. John Langat (KEN) (2.07.11)
10. Asefa Tefera Mengisa (ETH) (2.07.47)
11. Cyrus Mutai (KEN) (2.10.28)
12. Titus Kipruto (KEN) (2.12.43)
Women Elite
Bornes Kitur (KEN) (2.21.26)
Stella Barsosio (KEN) (2.23.36)
Nataliya Lehonkova (UKR) (2.28.58)
Runa Skrove Falch (NOR) (2.33.52)
Louise Wiker (SWE) (2.36.29)
Marijke Visser (debut)
Jacelyn Gruppen (2.52.17)